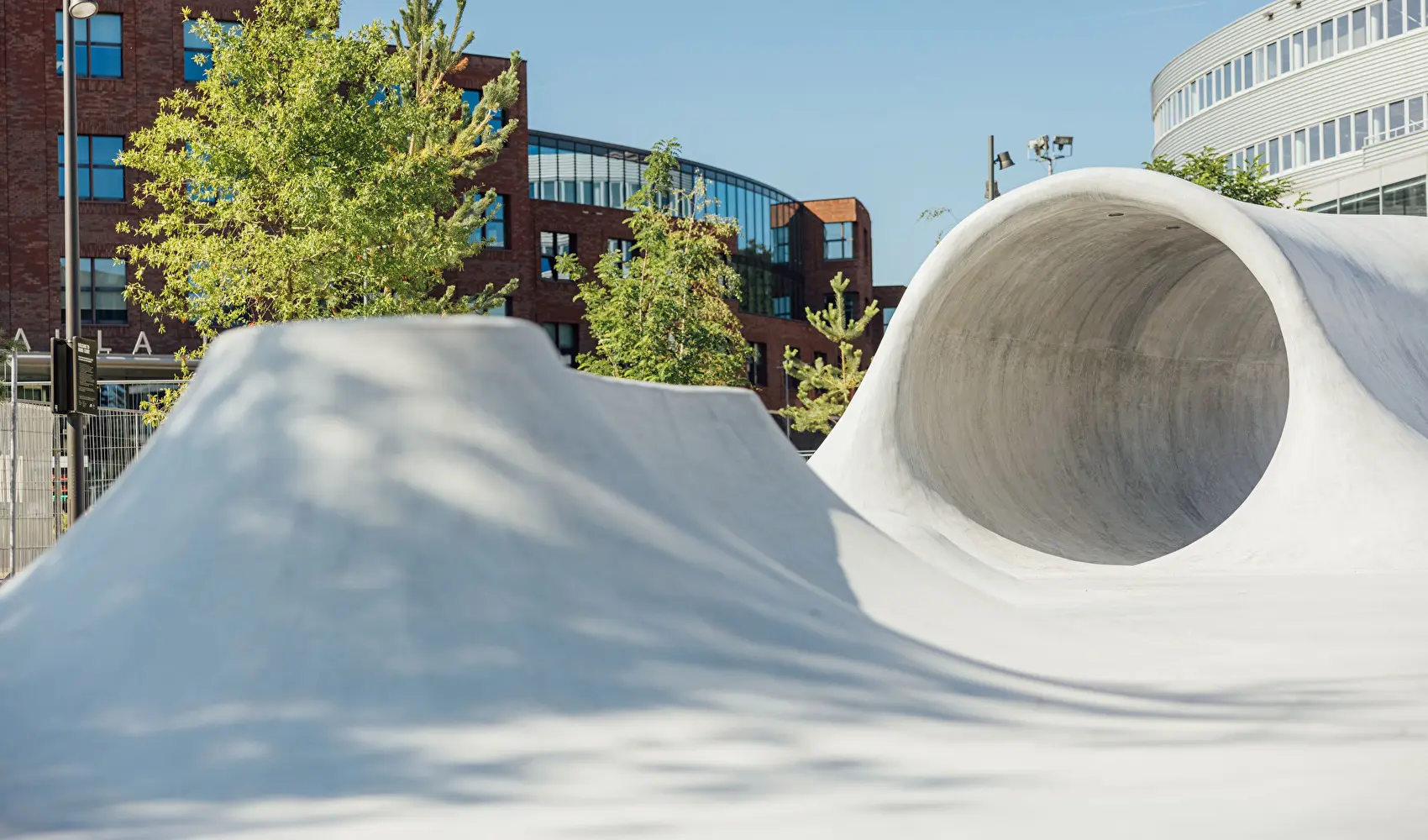 Categorie
Skatelandscapes
Location
Hilversum, Nederland
Design
Rich Holland, Floda31
Landscape Architect
Bureau B+B
Collaboration
De Enk Groen & Golf
A hybride skate landscape for NIKE EHQ
The European headquarters of Nike is located in Hilversum. They are a major player at the Arena Park, with multiple buildings and plots. On behalf of Nike, the park was transformed into a large publicly accessible space. This plan included a skate landscape. Nine Yards brought this design, by Rich Holland, to life with the Aalto wave.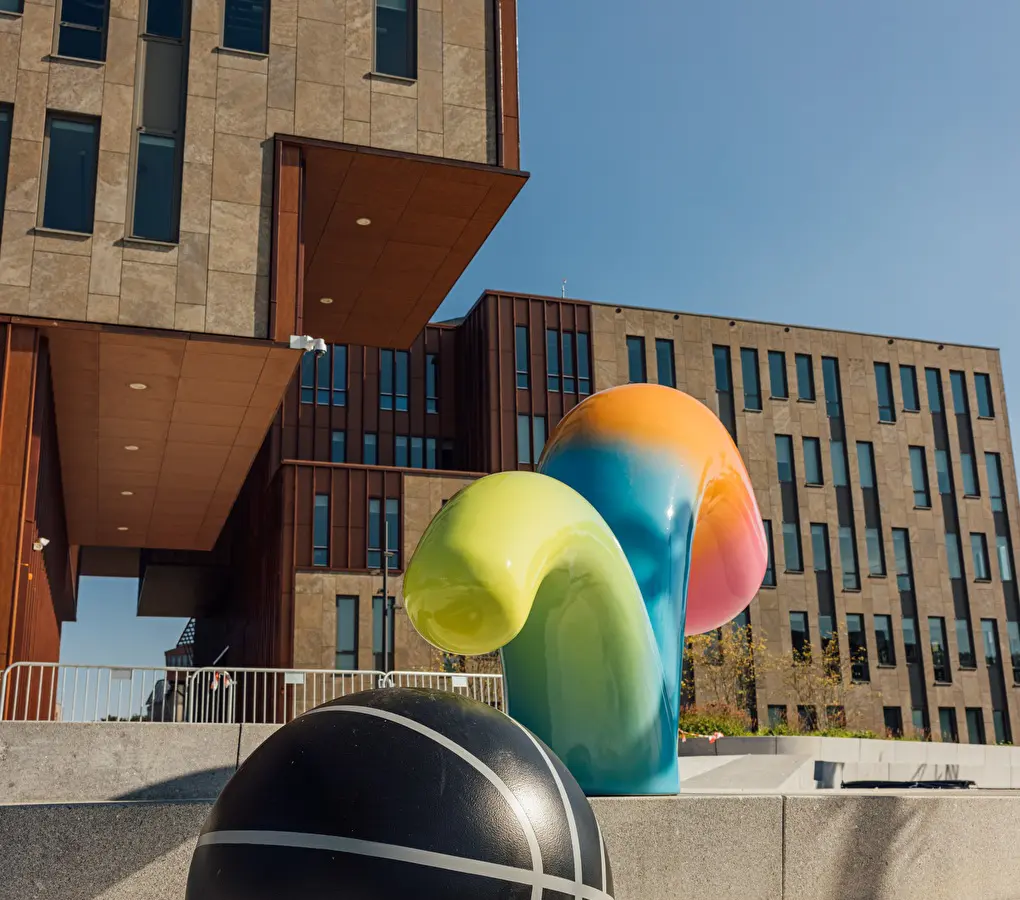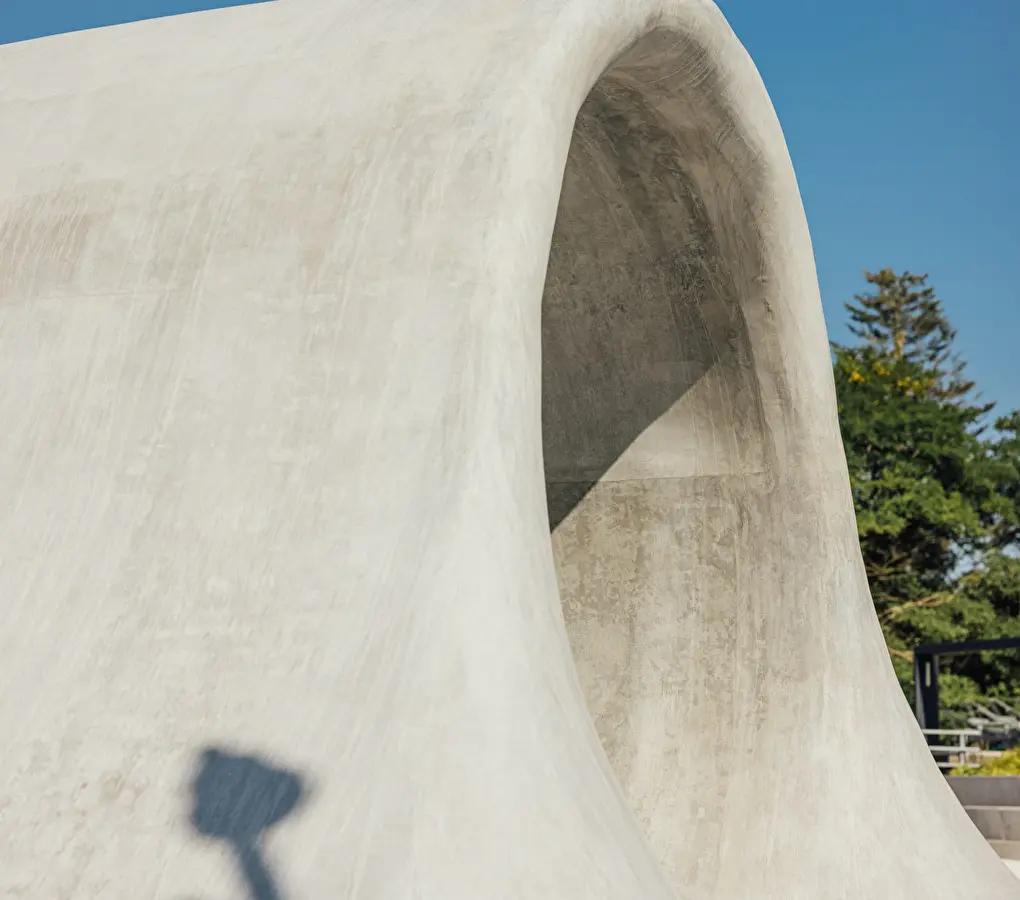 The public square serves as the connection between various Nike offices. With over 2000 employees from more than 80 countries, the campus is a dynamic, energetic workplace that reflects the brand's international character. This needed to be represented in the skate landscape - dynamic, international allure, and a connecting character. The area required an authentic and inviting appearance. Nine Yards and Rich Holland joined forces and, in the form of skate shapes, told the history of skateboarders.
Through a construction team agreement, Nine Yards participated in the realization of the skate landscape in Hilversum. With our expertise and commitment to quality, Nike trusted us as the most qualified construction partner. As a result, we, as the creative contractor, were at the drawing board, providing practical and executive-level input into the design. During the execution, we protected the schedule, costs, and management. This way, the skate landscape became an integral part of the nature-inclusive and sustainable square.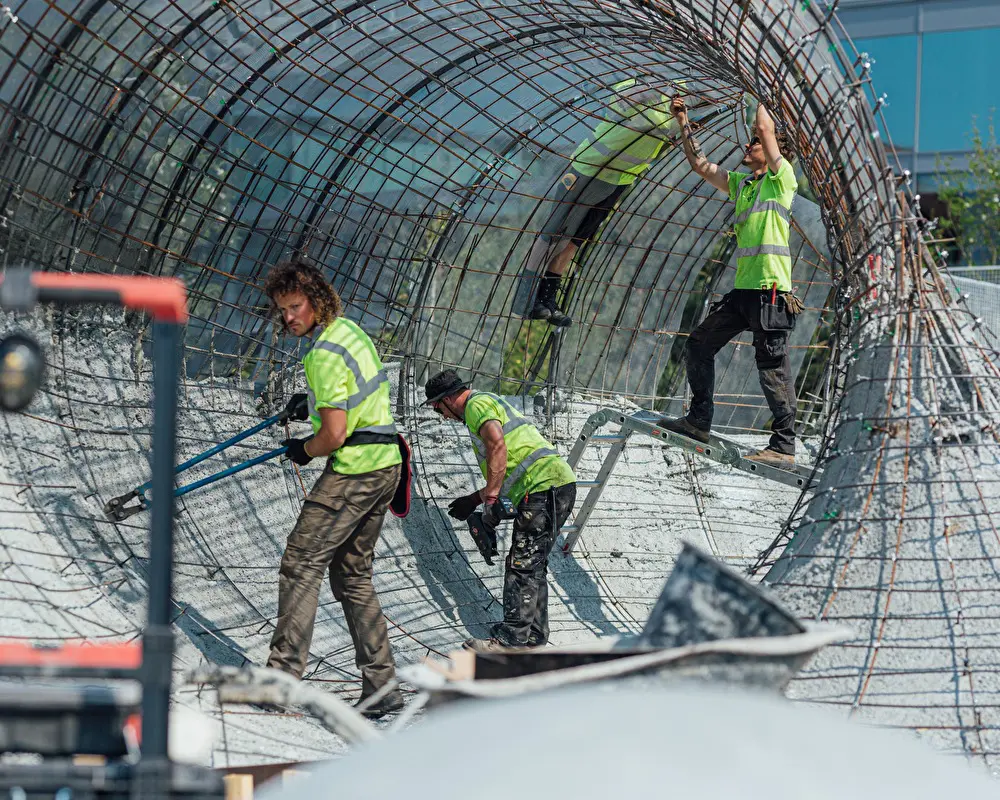 The centerpiece of the skate landscape, inspired by a breaking wave, harks back to the origins of skateboarding.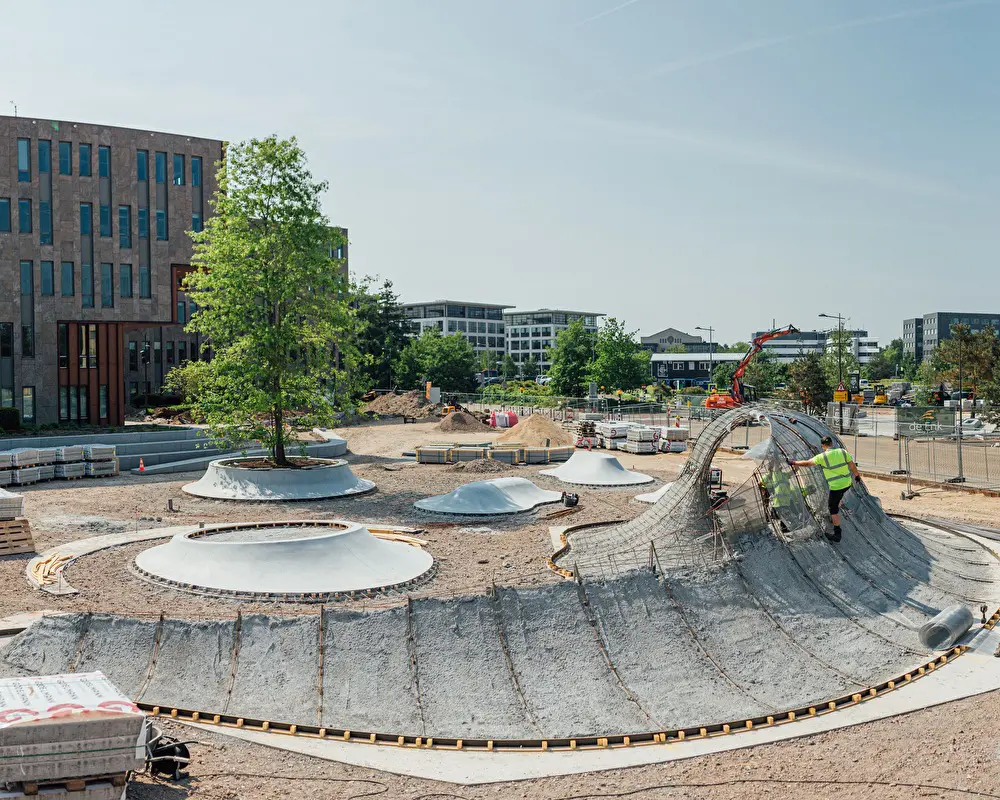 The framework of the Aalto wave.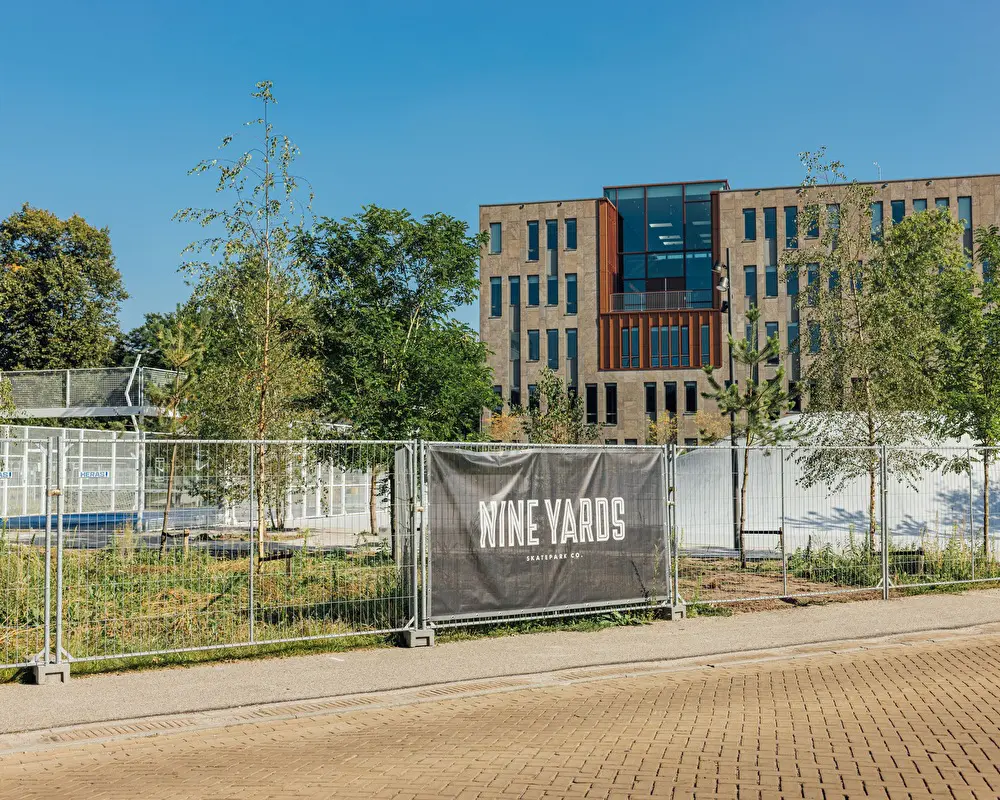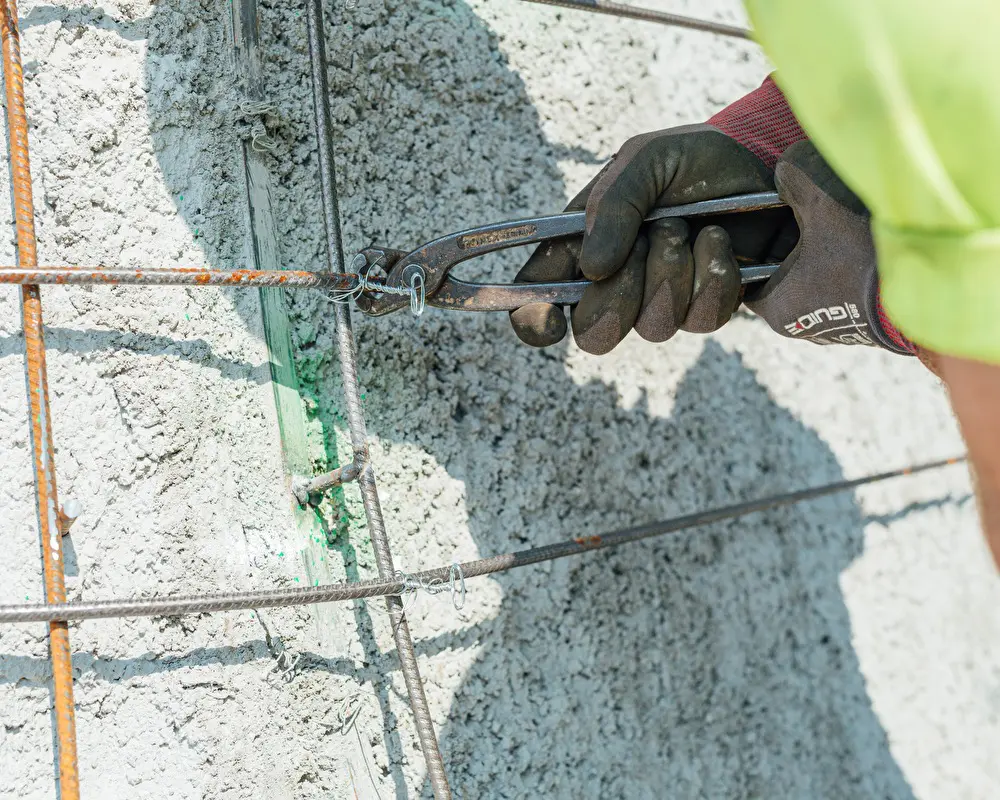 All obstacles are meticulously reinforced at all times.
"Nine Yards has turned this challenging project into a great success through their dedication and 'out of the box' mentality."
Wouter Bakker
Project manager Nike Homecourt