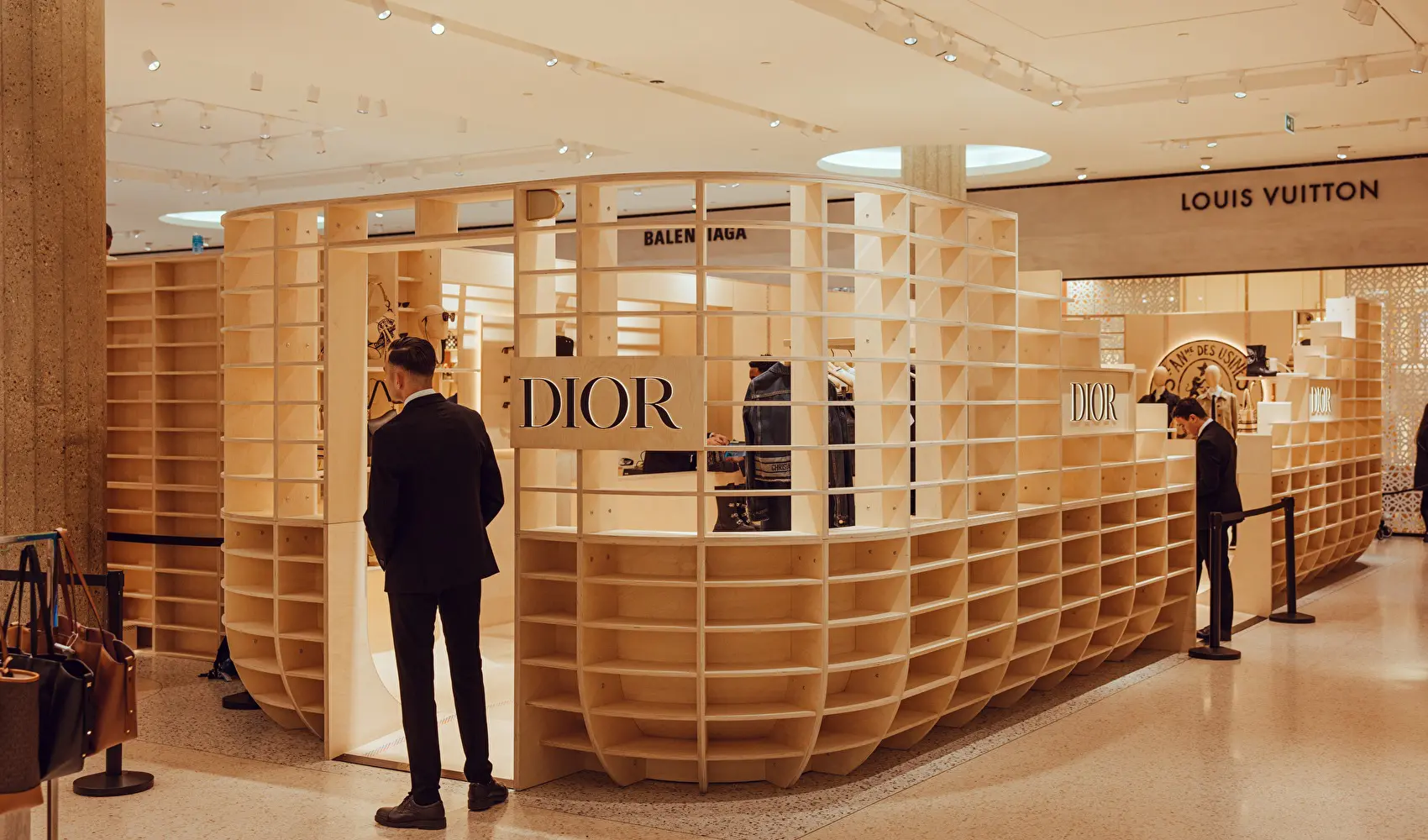 Category
Shops & showrooms
Location
Bijenkorf, Rotterdam, Nederland
Built
Nine Yards & JPG Hulsebosch
Design
Christian Dior Couture
Dior pop-up store, in honor of the new global collection.
In 2022, the fashion house Dior set up a unique pop-up store, including at De Bijenkorf in Rotterdam. This pop-up store in Rotterdam was inspired by the latest Dior Fall 2022 show in Seoul, Korea, and served as a temporary eye-catcher. It resulted in two wooden modules, one for the collection and the other for skateboarders. The section for skaters features a distinctive bowl, reminiscent of the abandoned swimming pools in California.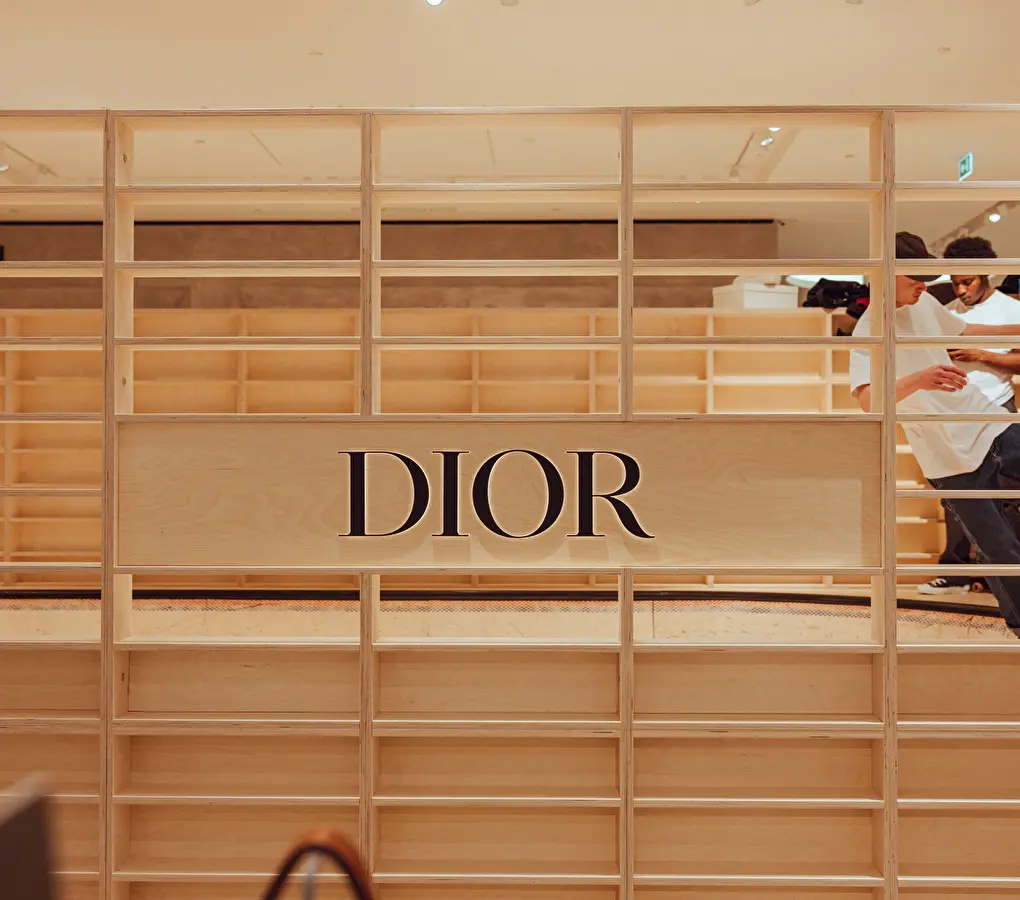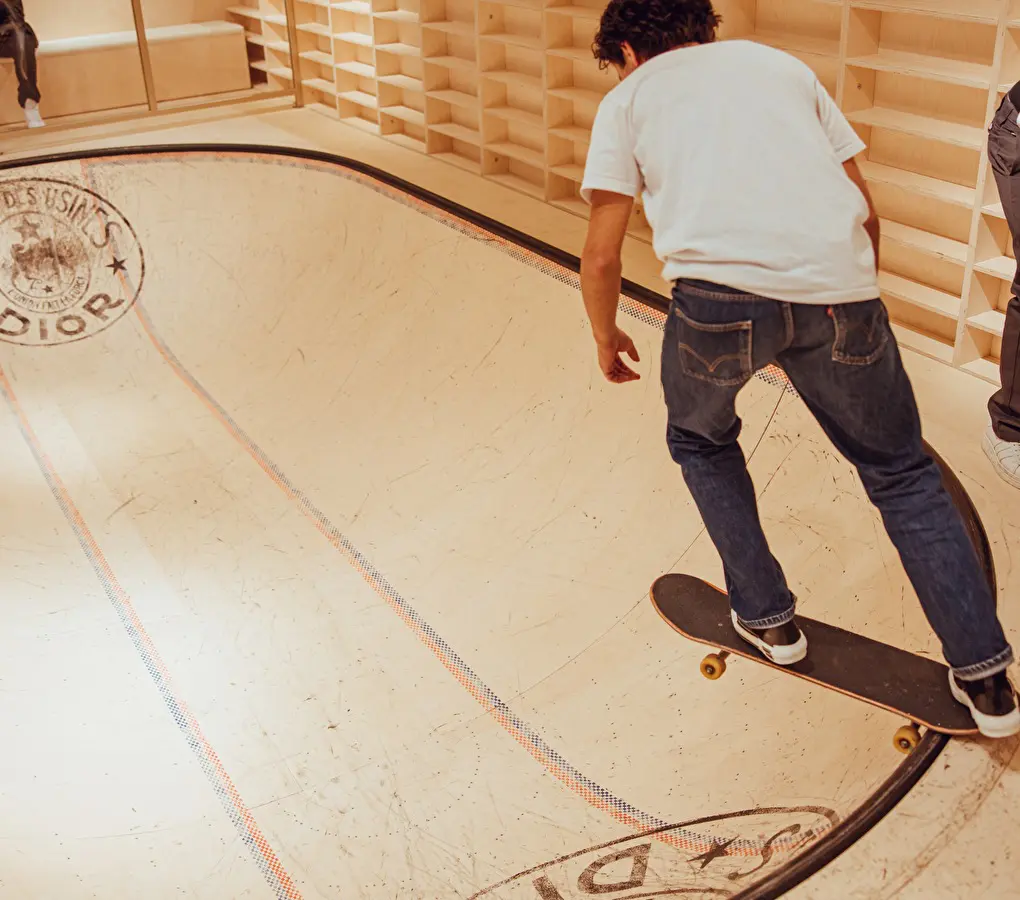 The collab with JPG Hulsebosch en Dior
Nine Yards Skateparks was enlisted by JPG Hulsebosch as an advisory and support partner for this stylish project. With extensive experience in building wooden skateparks, Nine Yards Skateparks was able to provide assistance and fully leverage their expertise. This collaboration aimed to support and jointly meet the deadline in a period of 2 months.
The Nine Yards way of work
Looking to the future, Dior, together with JPG Hulsebosch, explored a new location for this module to enable the reuse of materials and give it a sustainable existence after the pop-up's conclusion. This new location will be announced soon.
The installation was designed by Christian Dior Couture, executed by JPG Hulsbosch, with advisory/support from Nine Yards Skateparks.