We're built to lead, create and improve. In everything we do
We don't stop at designing and building skate parks. We create, organize, and inspire.
Nine Yards skateparks, built to lead
Our clients choose a Nine Yards skate park for our experience in innovative and leading skate park projects throughout Europe. Working alongside international partners and our diverse team, including skate park designers and builders, project managers, engineers, landscape architects, and professional skaters, we push the boundaries of urban sports.
Our services cater to skate park builders, government entities, and the local skateboarding community, among others.
The whole Nine Yards for a skatepark
Getting to know you
Collaboration is at the heart of Nine Yards. It all begins with a proper introduction. Every skate park is unique, and each client has their own desires and ambitions. We share our vision and are eager to hear yours. Based on that, we create an action plan for how we want to proceed through the construction process with you.
Project start-up
Before commencing the design and construction of Nine Yards skate parks, we initiate what we call a 'project start-up.' During this phase, we establish the project's parameters, conduct research on the region and its surroundings, resulting in recommendations, and jointly define our vision. This way, we collaboratively build a future-proof and unique skate facility that aligns with the region and user. Our goal is to achieve maximum value in terms of sustainability and innovation.
Design concept phase
Building on our years of experience and the findings from the previous phases, we develop a conceptual design. This design is shared with the client and serves as the foundation for the participation process in the next step.
Participation Process
At Nine Yards, we believe it's crucial that the skate park is widely used by the public, and that all user groups have an influence on the park's design. That's why we have what we call the participation process, which consists of multiple design workshops. This way, we make the most of a diverse public that is engaged in the development of the new skate facility.
Final Design
We consolidate all the wishes and expectations that emerge from the participation process. Using these results, we develop the final skate park design. This ensures that all decisions are well-founded and balanced, and that the design has broad support within the user group.
Construction
Next, we initiate the execution of the design. The skate park is brought to life within the established time and construction parameters. Throughout this phase, the client is kept informed through our project management tool: Bouw 7. 
Safety Inspection
Thanks to our years of experience, we ensure the quality and safety of the skate park from the design phase onwards. We evaluate the skate park not only based on the requirements and preferences of the users but also against the quality and safety standards, including safety standards according to NEN:EN 14974 and WAS. Nine Yards facilitates the safety inspection and knows what it takes to meet all requirements.
Project end-up
All good things come to an end. At the end of our collaborative construction process, there's a skate park that aligns with the region and users. We put together a maintenance plan to ensure a sustainable future. Naturally, we evaluate our partnership and the construction process."
A unique skate Park
The final delivery is always a celebration. Nine Yards, in collaboration with Flatspot magazine, invites pro skaters and creates the initial content surrounding the new, unique skate facility. Now that the skate park is delivered and in use, our partnership doesn't end. We are always ready for maintenance, renovation, or advice.
The Nine Yards
team members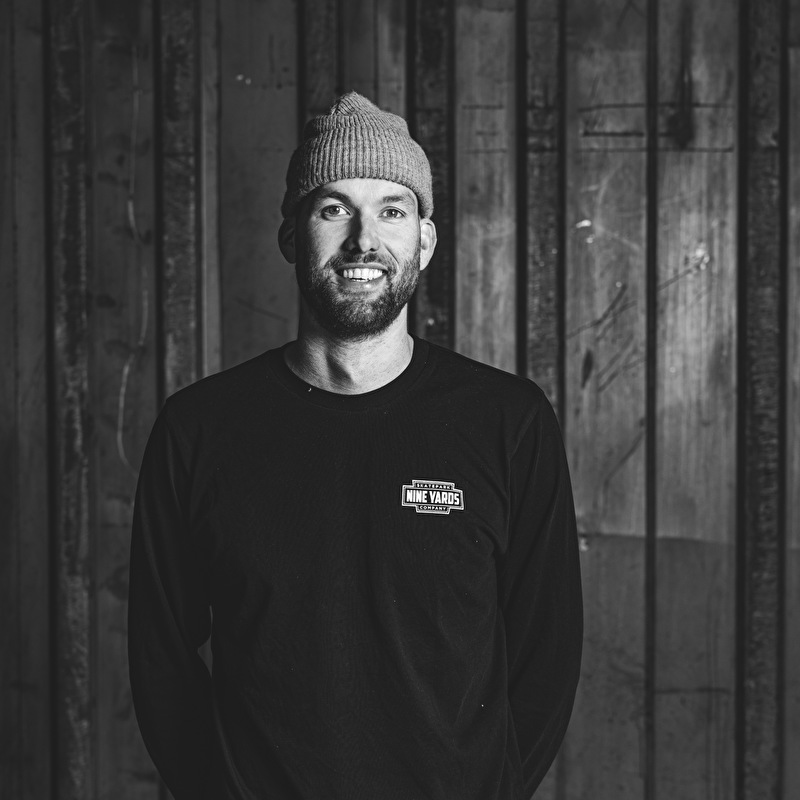 Jeroen van Eggermond
Owner Nine Yards Skateparks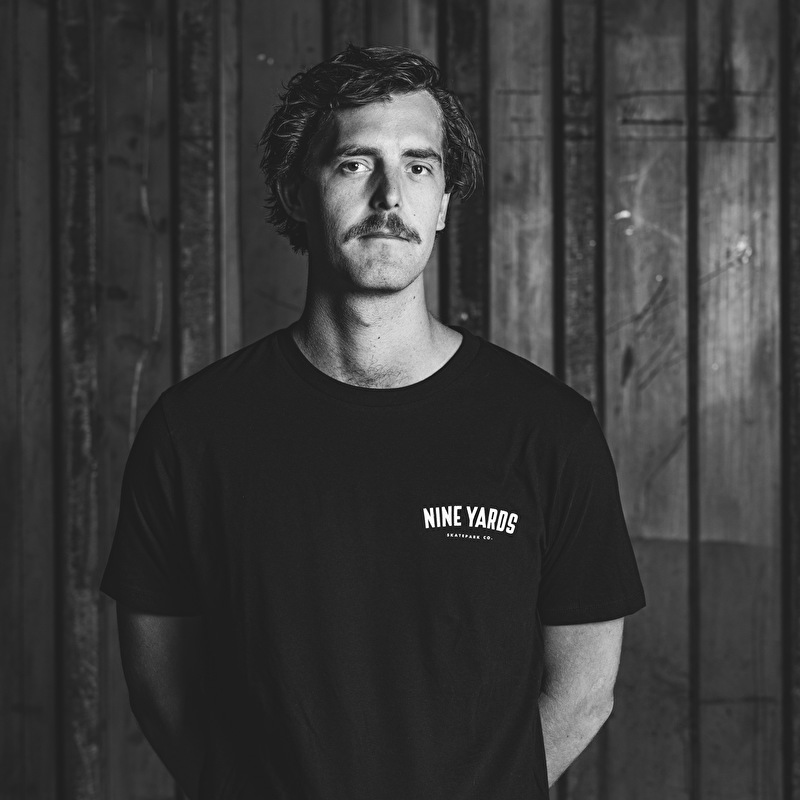 Mathyn Wassenberg
Engineer | Project Leader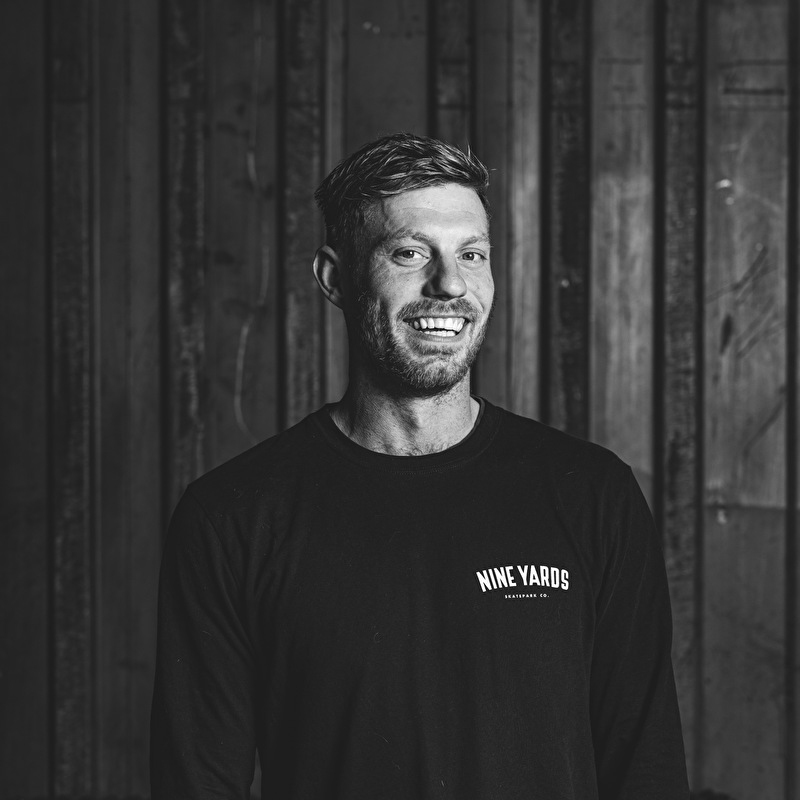 Hessel van der Veer
Executor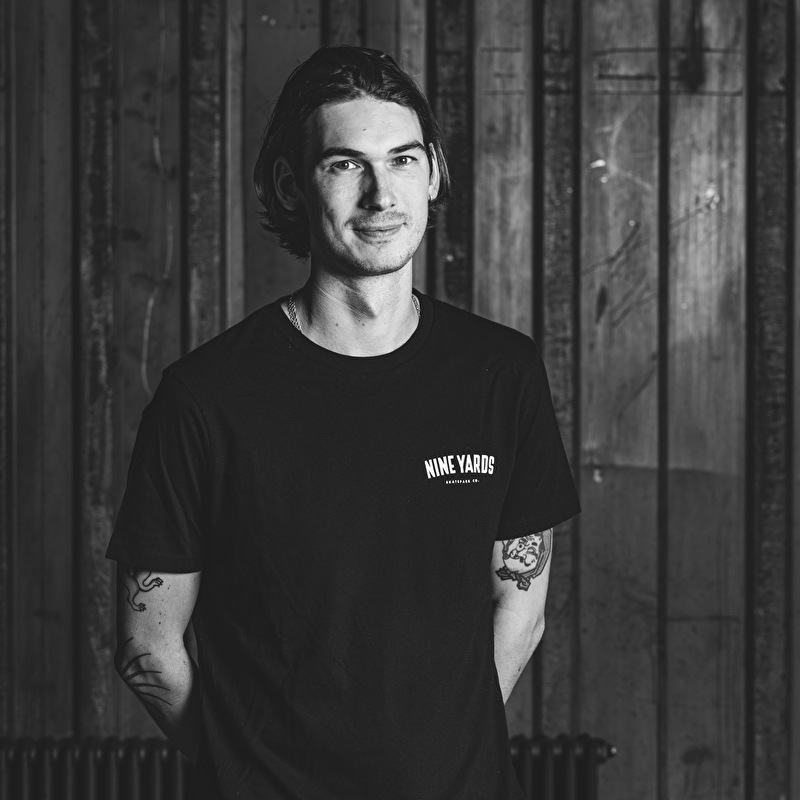 Jim Arendse
Project Manager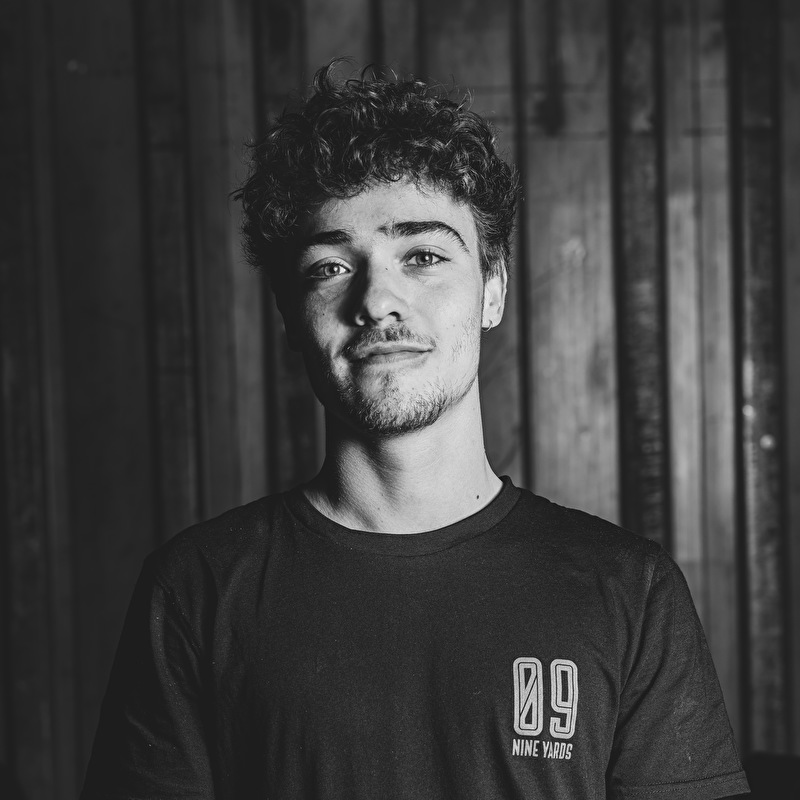 Gijs van der Ven
Assistant Executor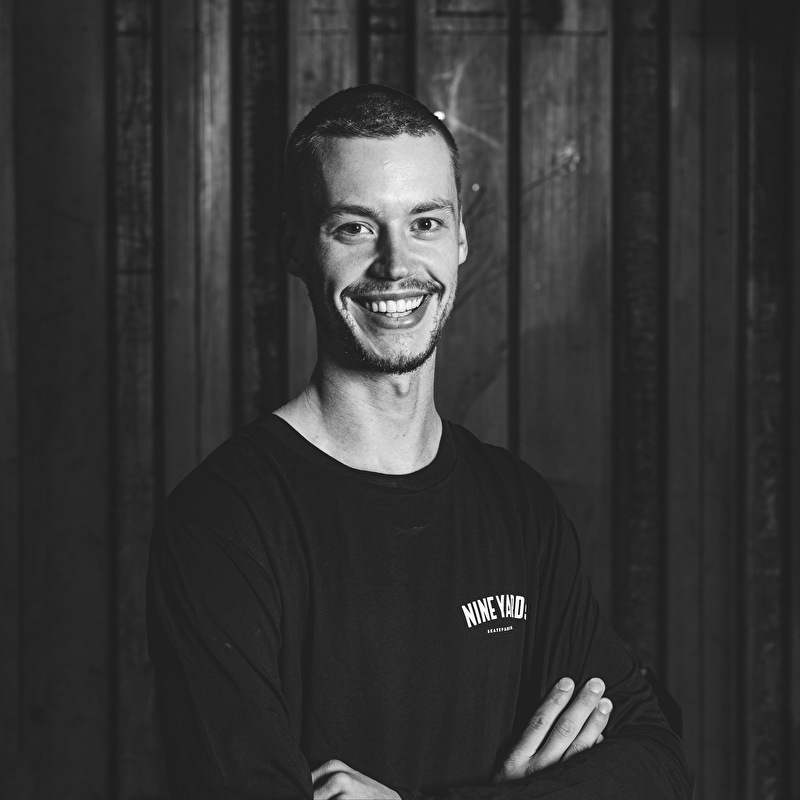 Jannick Pronk
CAD-CAM specialist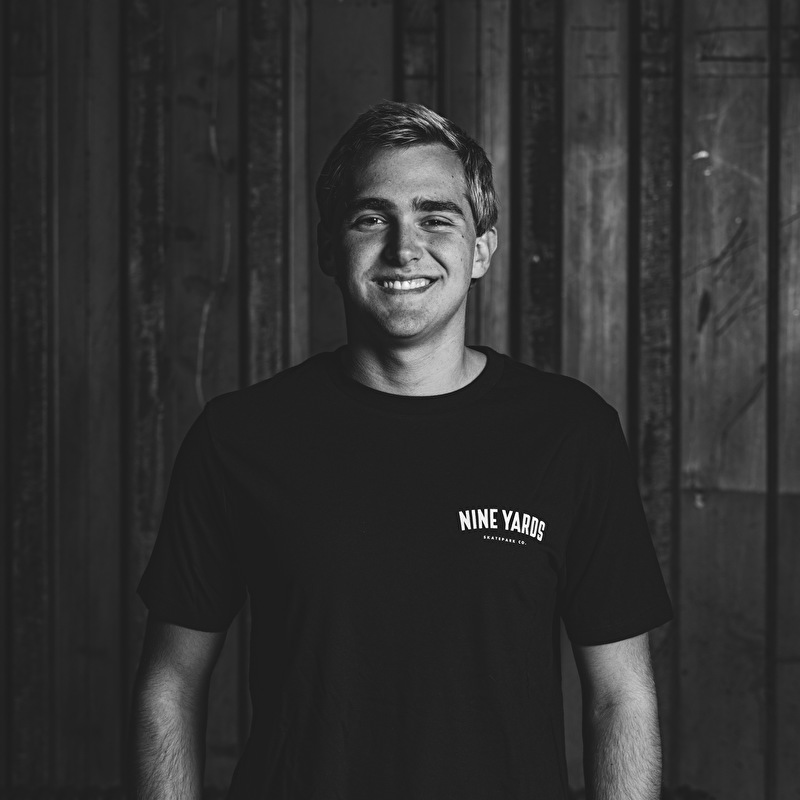 Maceo Vos
Work shop maestro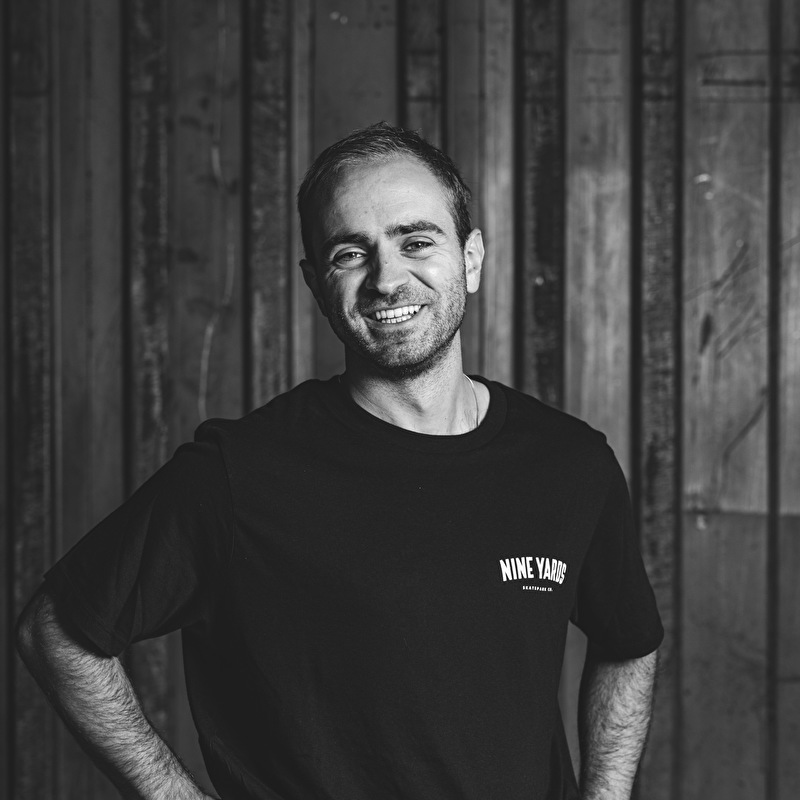 Joan Matas
Skate park Architect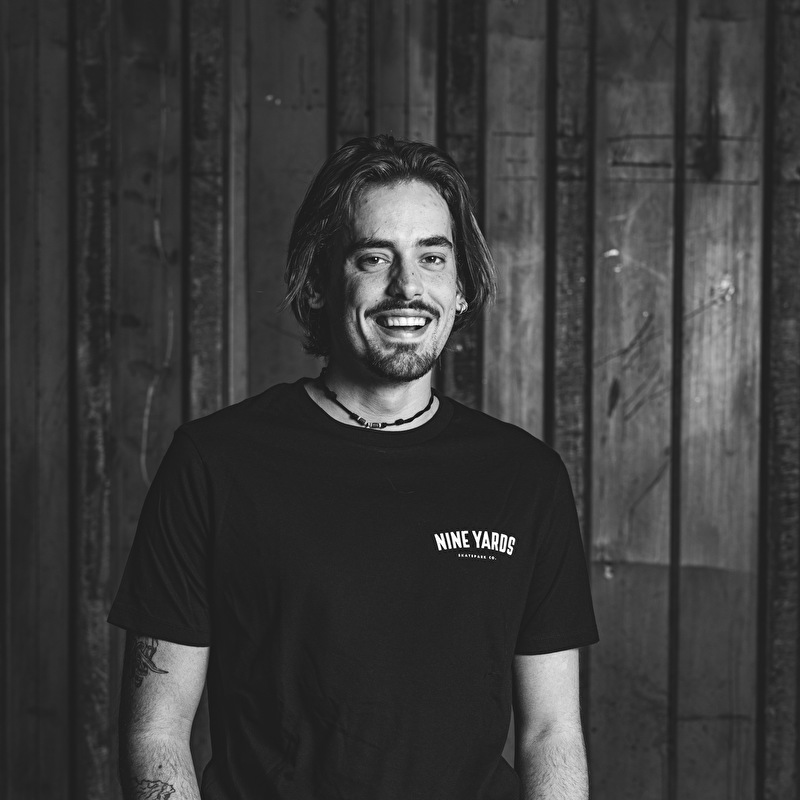 Gijs Joris
Welding specialist
Auke Smit
Skate park Constructor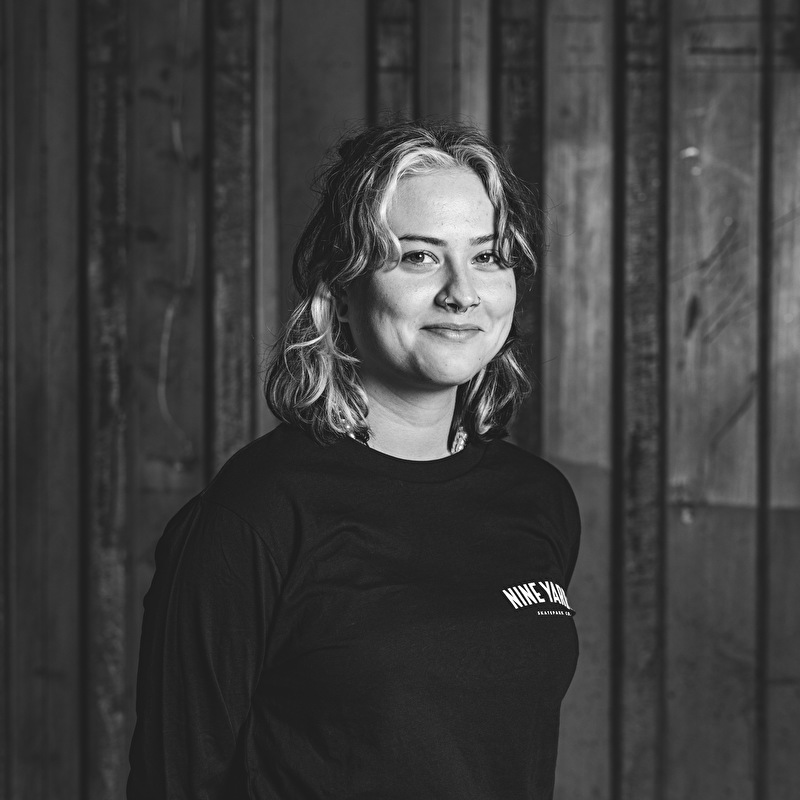 Kiara Wind
Front-Office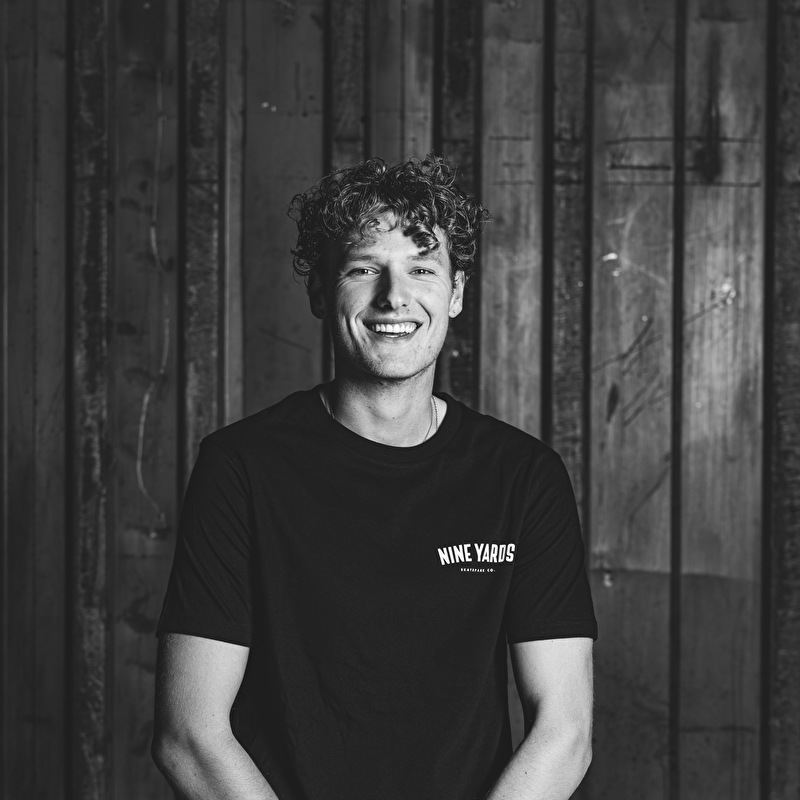 Floris de Korte
Skate park Constructor | Concrete Carpenter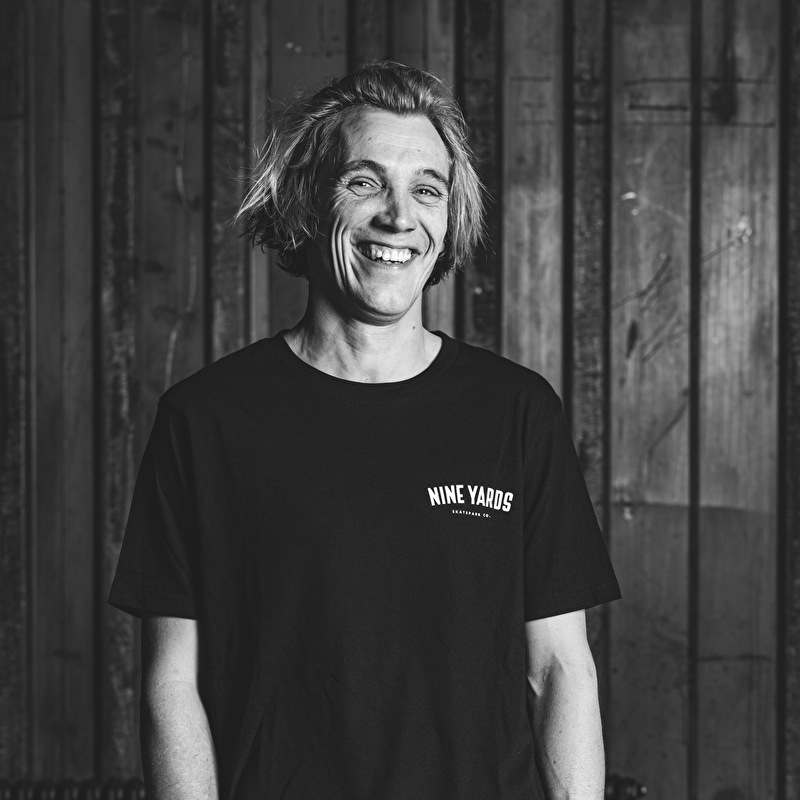 Patrick Reins
Skate park Constructor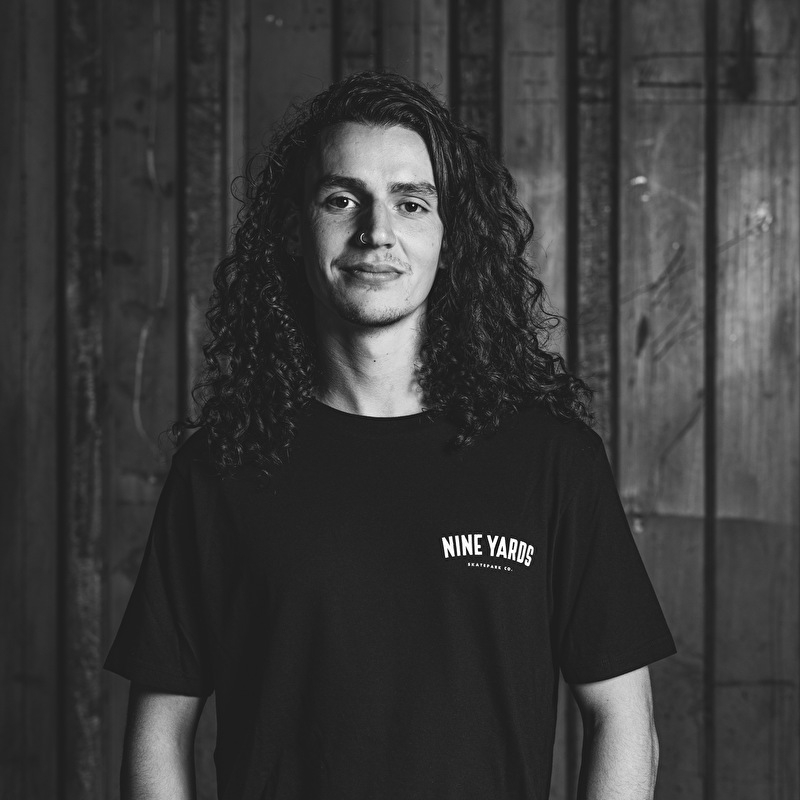 Alex Horton
Skate park Constructor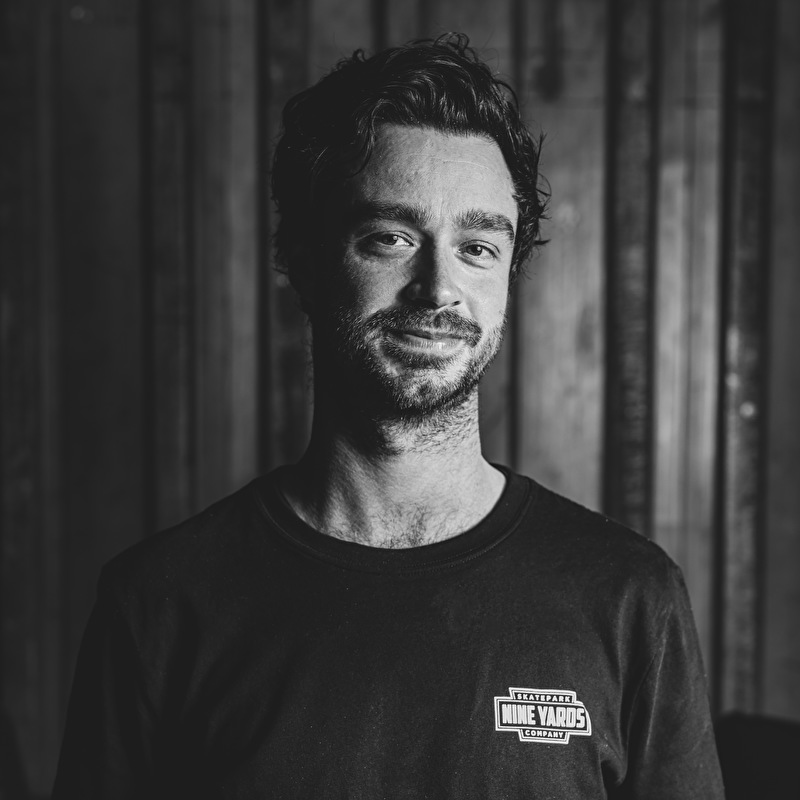 Yan de Hoogh
Allround Skate park Constructor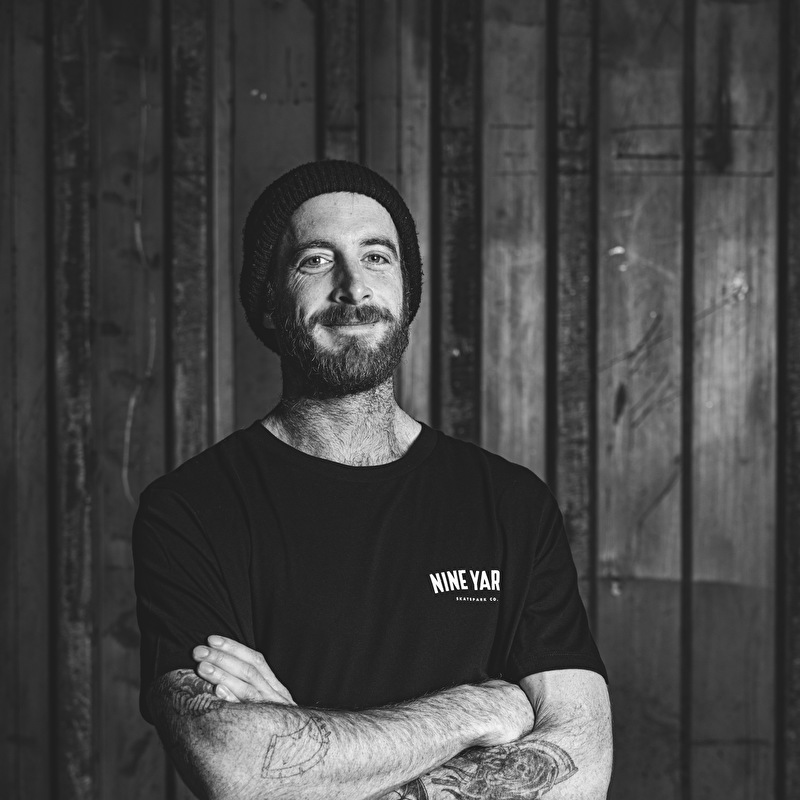 Stuart Walker
Skate park Constructor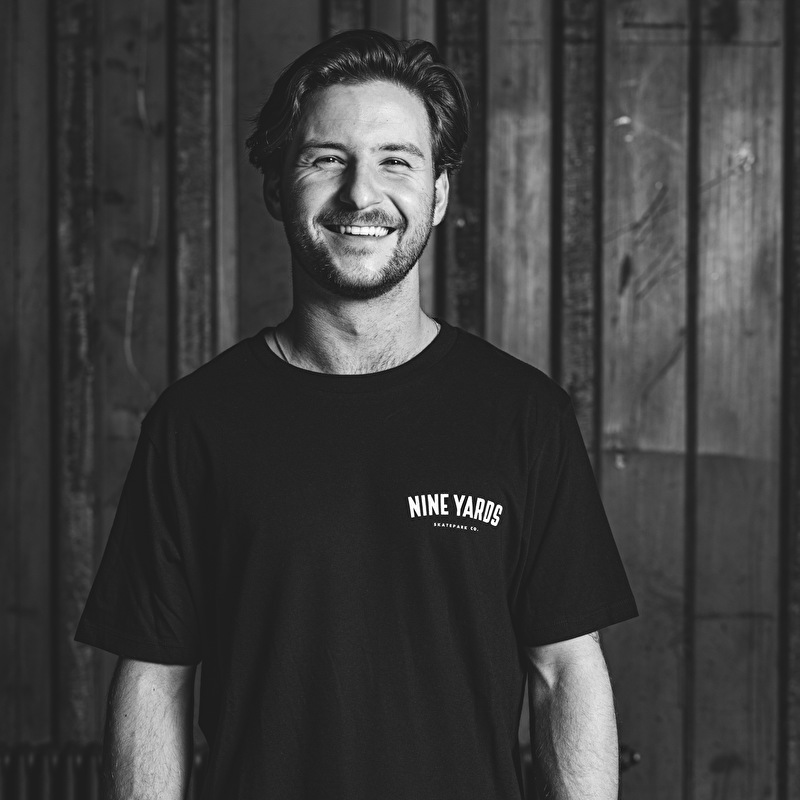 Stijn Huijskens
Allround Carpenter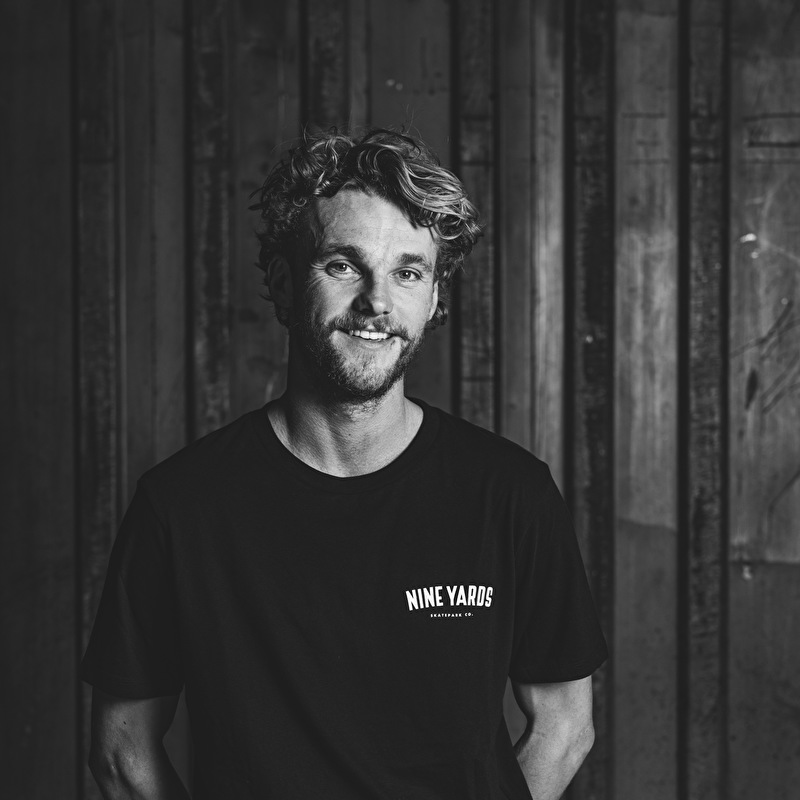 Harry Gerard
Skate park Constructor | Concrete Specialist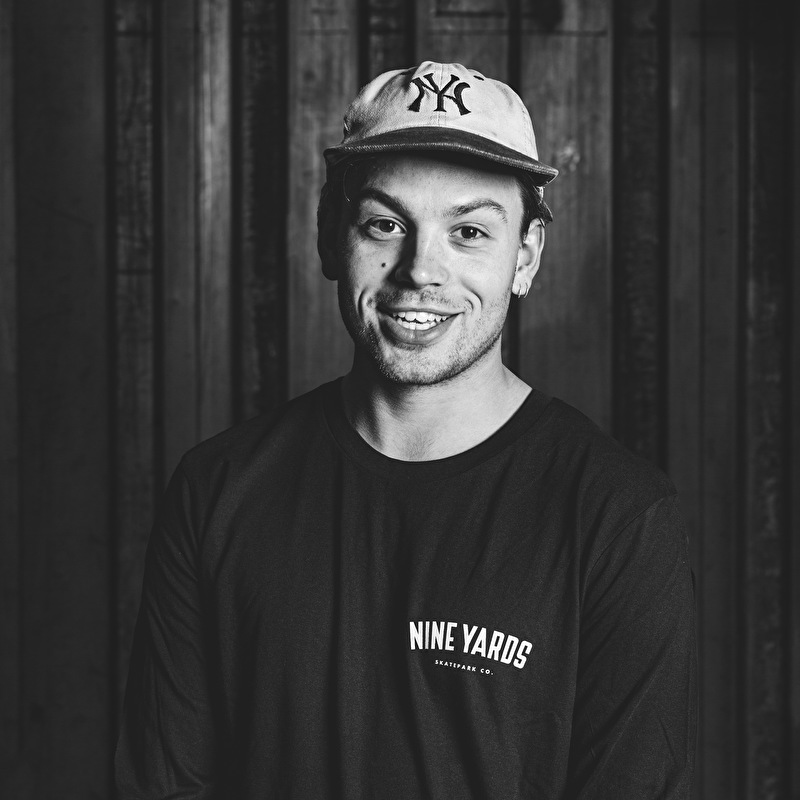 Max Dekker
Skate park Constructor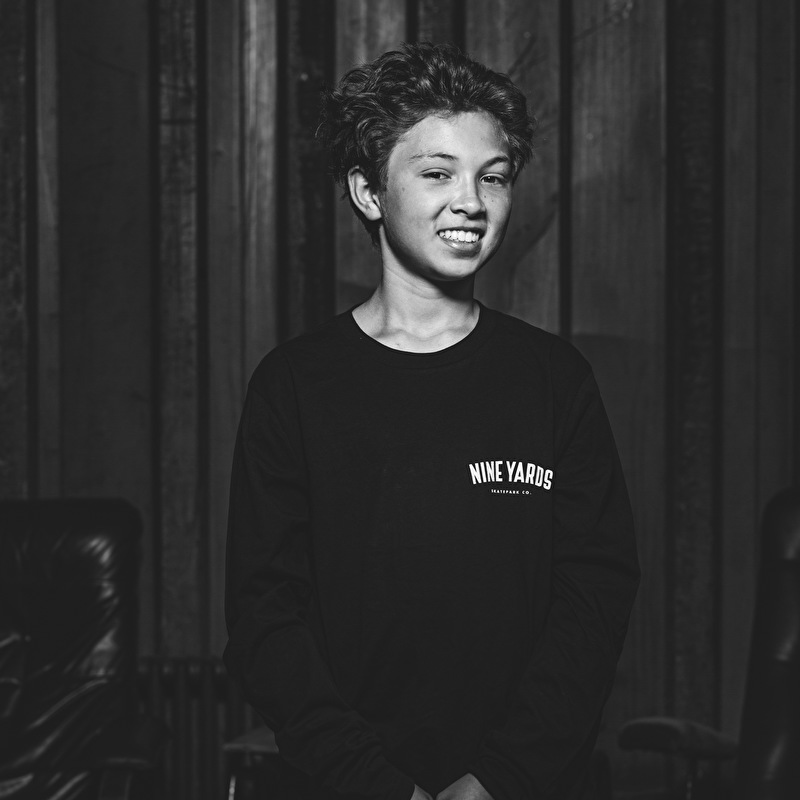 Diego Broest
Nine Yards Family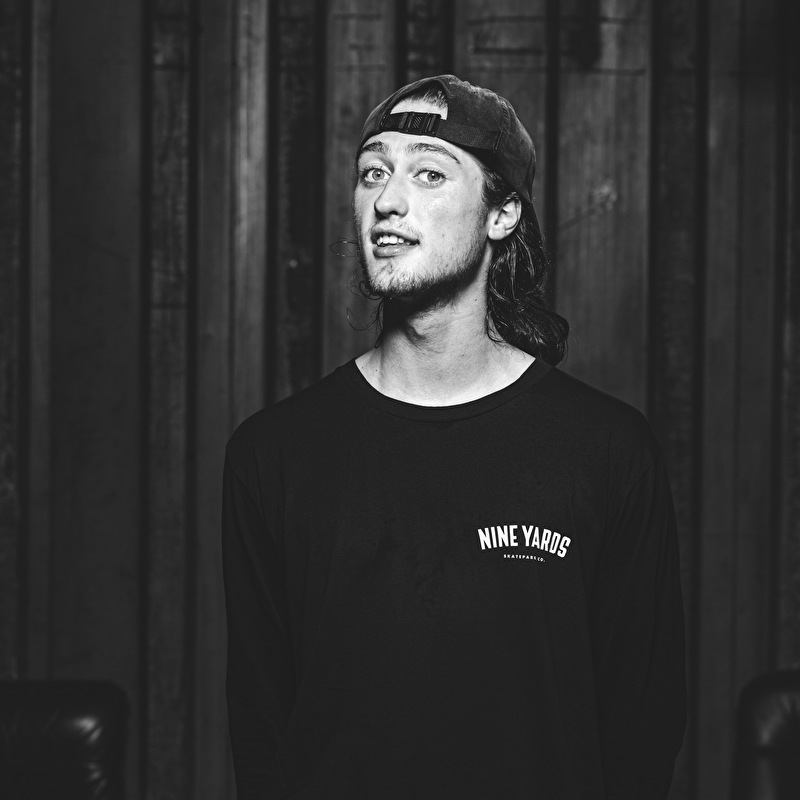 Lars de Weerd
Nine Yards Family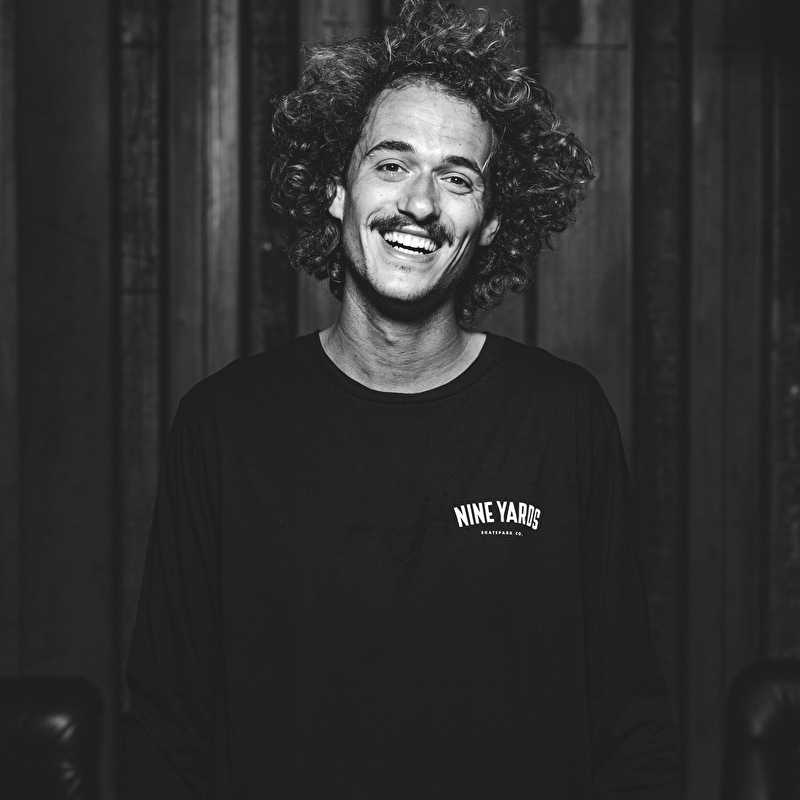 Rob Maatman
Nine Yards Family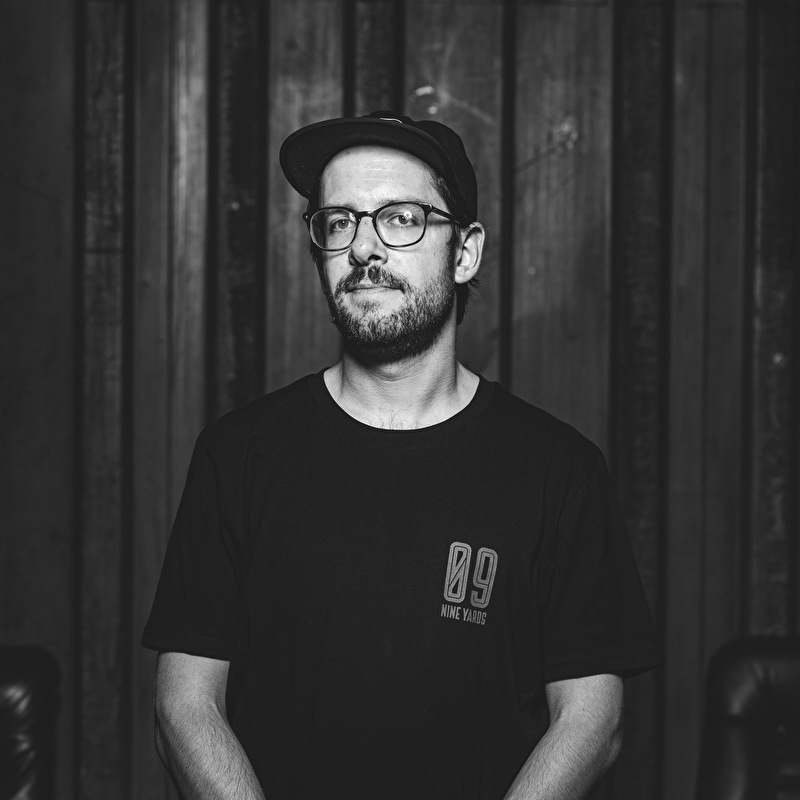 Martijn van der Meeren
Graphic Designer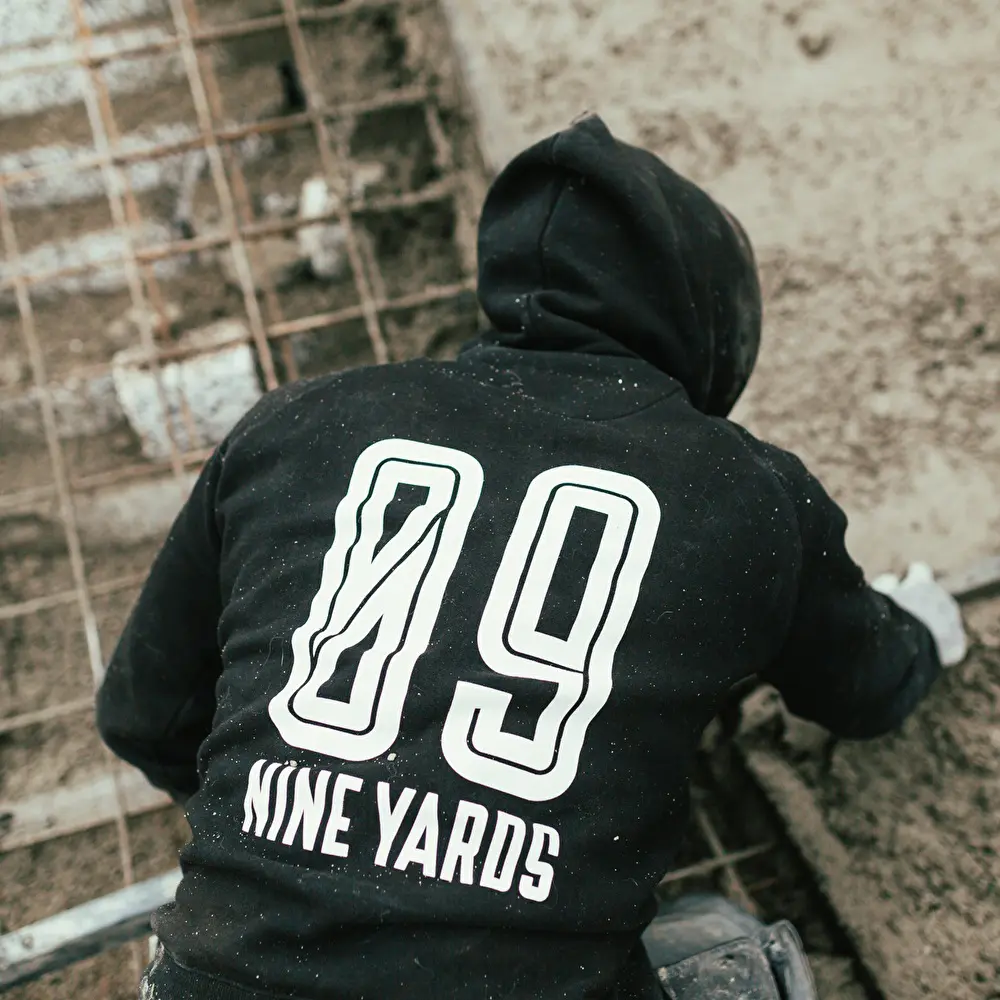 Our believes
Collaboration
Together with you as our partner, we elevate projects to a higher level. We create ambitions and spatial plans. Not just for our clients, but together.
Creation
We don't copy; we innovate and create. We aim for new creations and solutions in an innovative way. We always think one step ahead and, together with you, look towards the horizon.
Skate value
Drawing from our background in the skate scene, we innovate the field. Everything is connected to our skate drive and expertise. Our team, consisting of skateboarders, designers, professional builders, and landscape architects, always executes projects with that vision. 'For everyone who wants to feel the thrill of dropping in.'
Read our skate articles
Nine Yards has over 15 years of experience.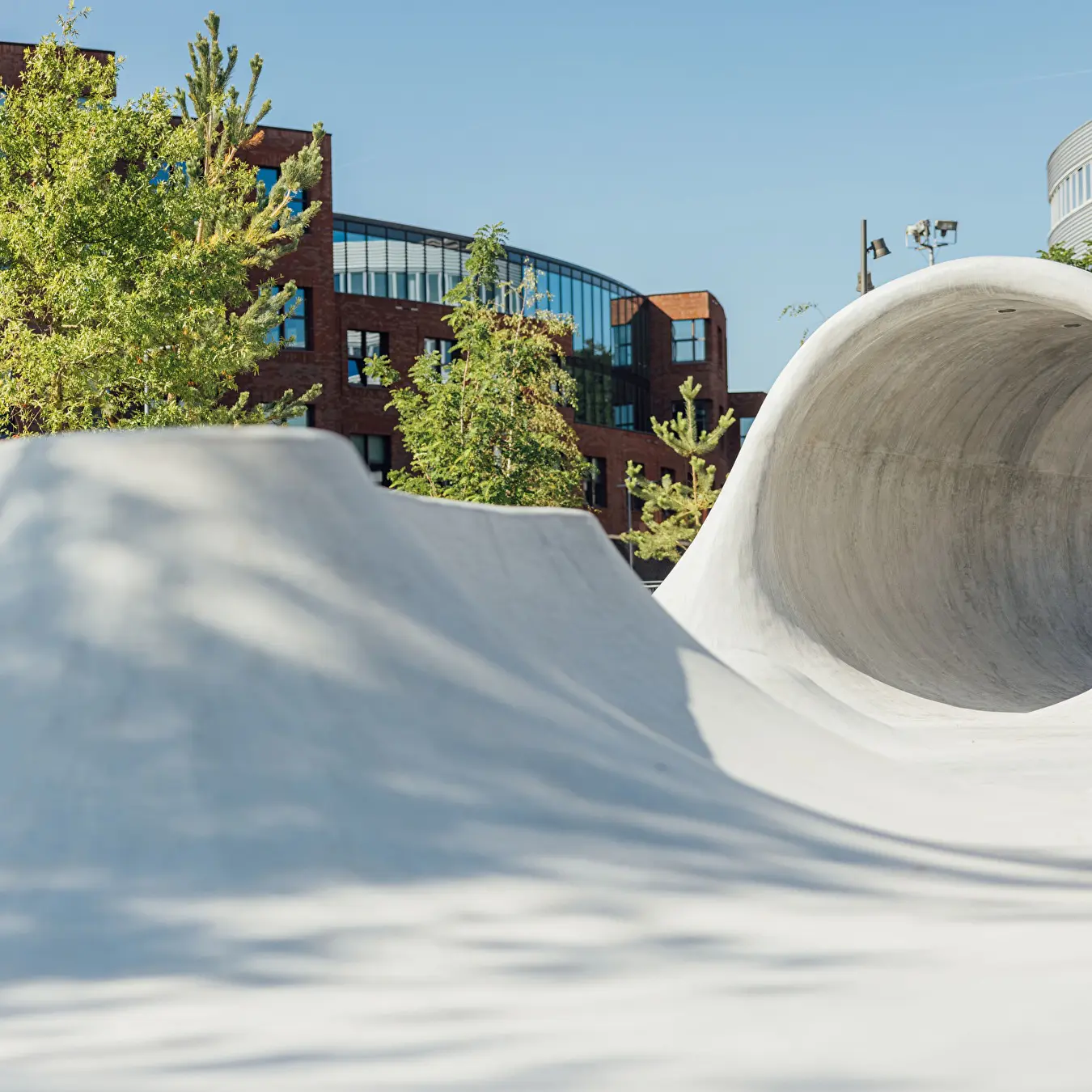 Our vision
Bring skate culture, inspiration and vigor to everyone; who wants to feel the thrill of dropping in.