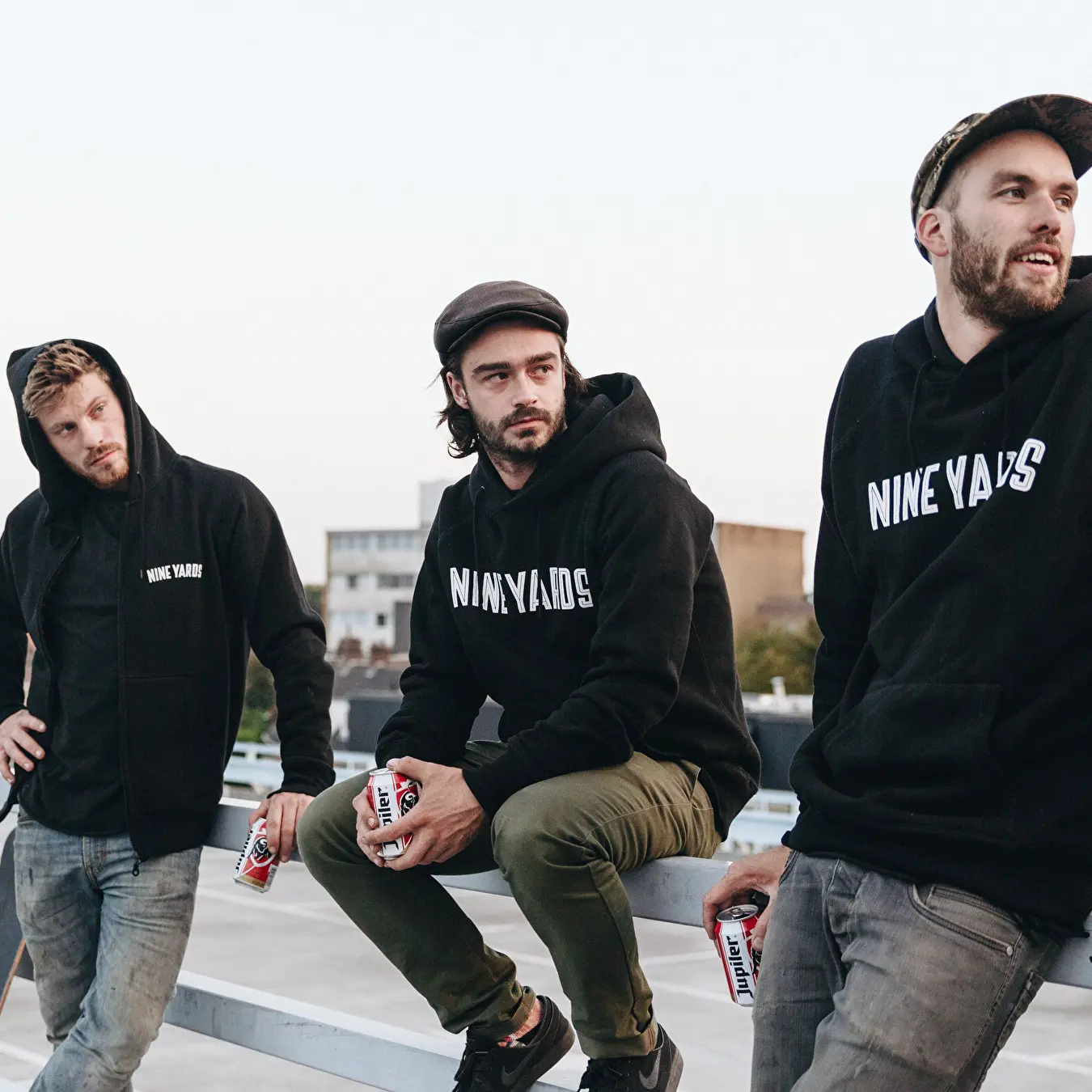 The Nine Yards team
Collaborate with us to create unique skate parks and custom projects. We are a close-knit crew, consisting of creative, young, and professional craftsmen. Join or get to know us!
Join the crew
The Nine Yards team is always on the lookout for new talents. We expect our crew to bring dedication and flexibility to the table when working on skatepark construction or innovative custom projects. We operate throughout the Netherlands, Belgium and beyond. Nothing is too extreme, and we're seeking that skate mindset in our team members. Do you meet the criteria below? Join us
Experience as a handyman/carpenter/builder/concrete worker;
Residence in Breda, Tilburg, Roosendaal, or Rotterdam;
Passion for skateboarding;
Social personality.
Contact us
The Nine Yards
team members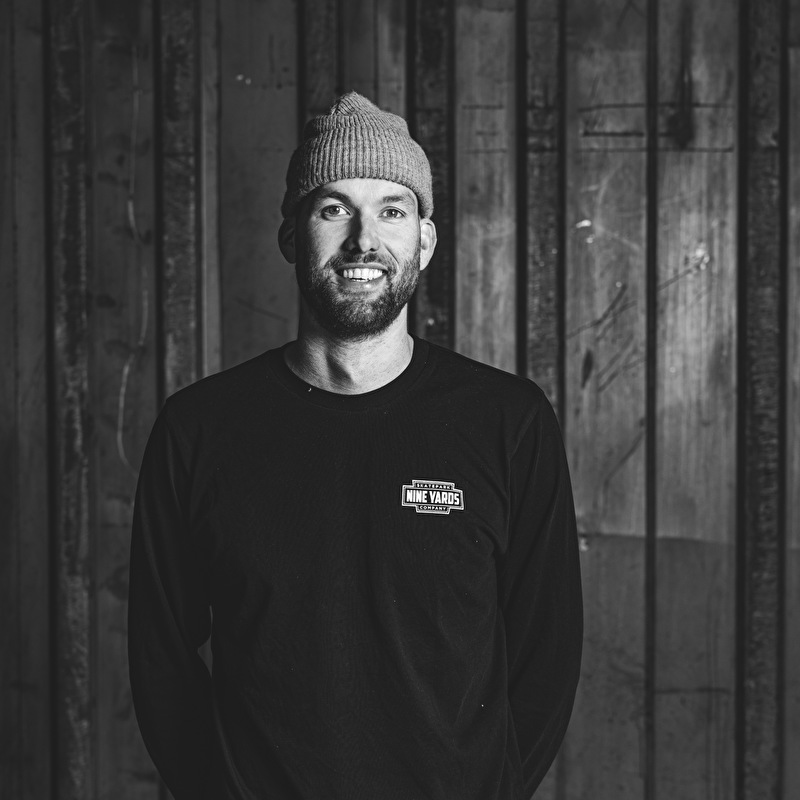 Jeroen van Eggermond
Owner Nine Yards Skateparks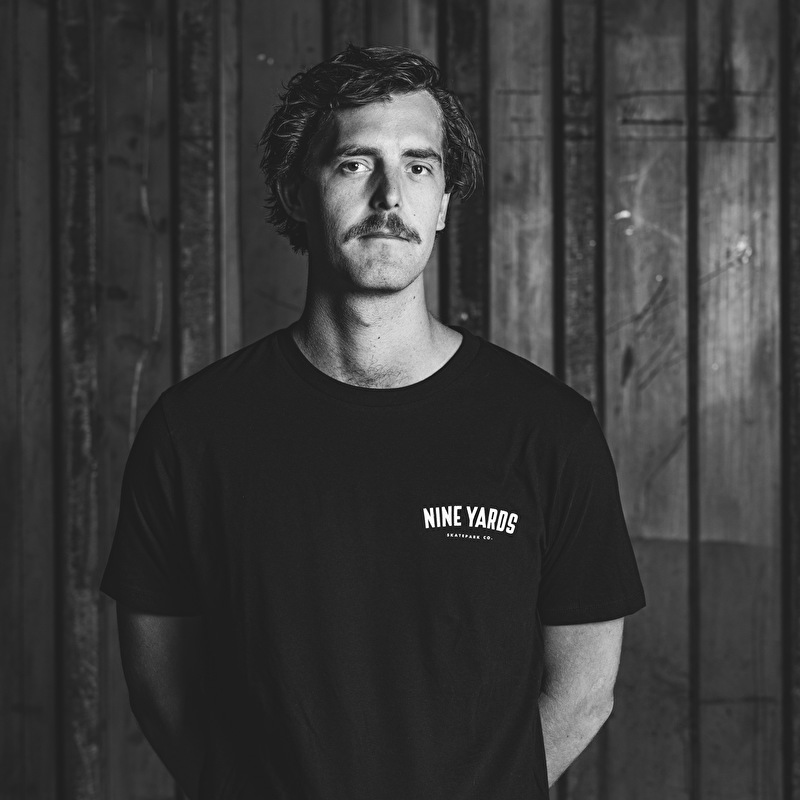 Mathyn Wassenberg
Engineer | Project Leader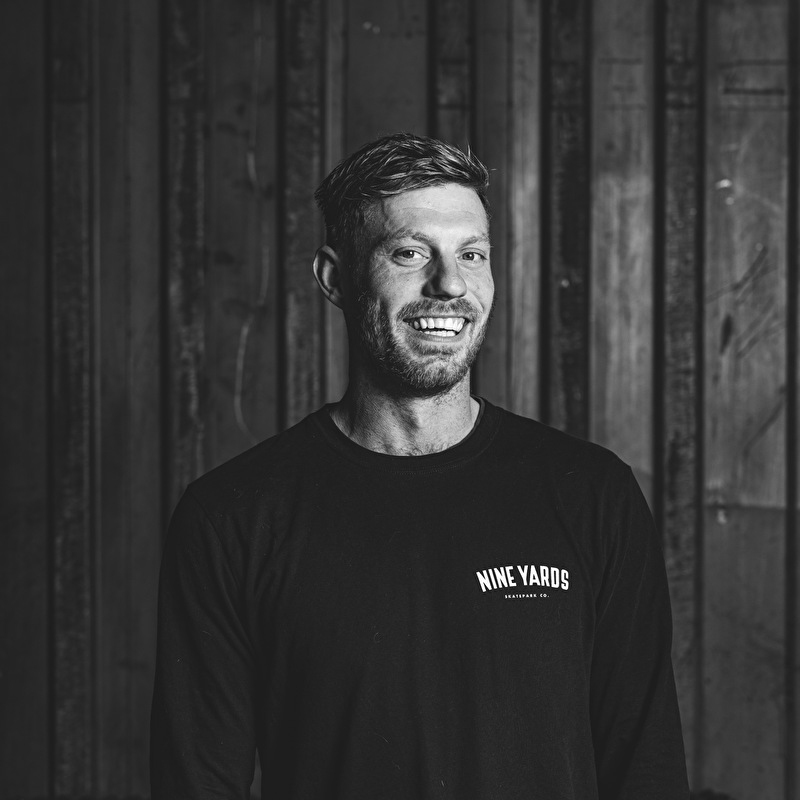 Hessel van der Veer
Executor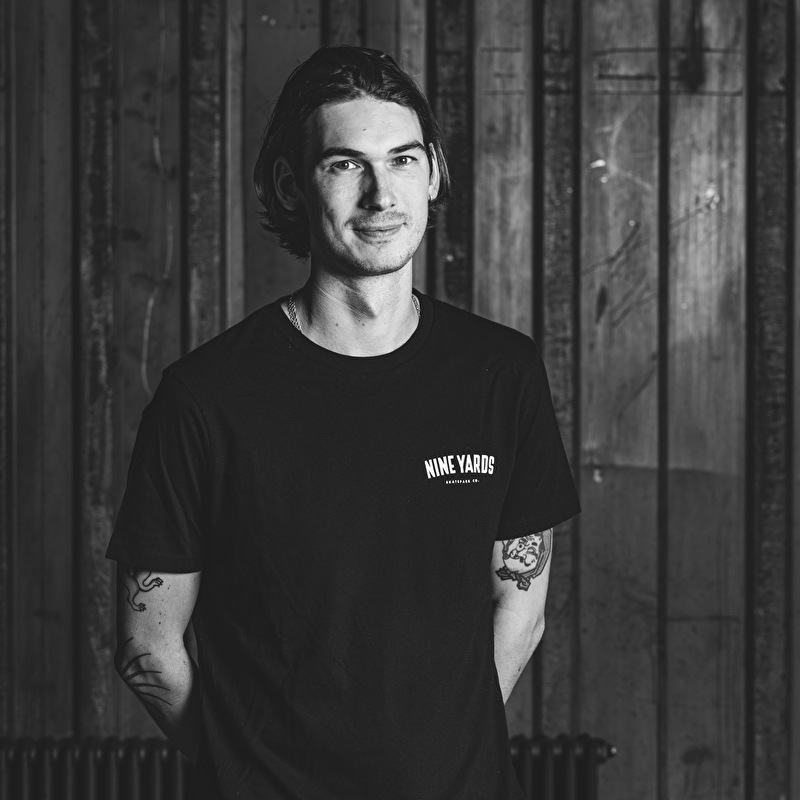 Jim Arendse
Project Manager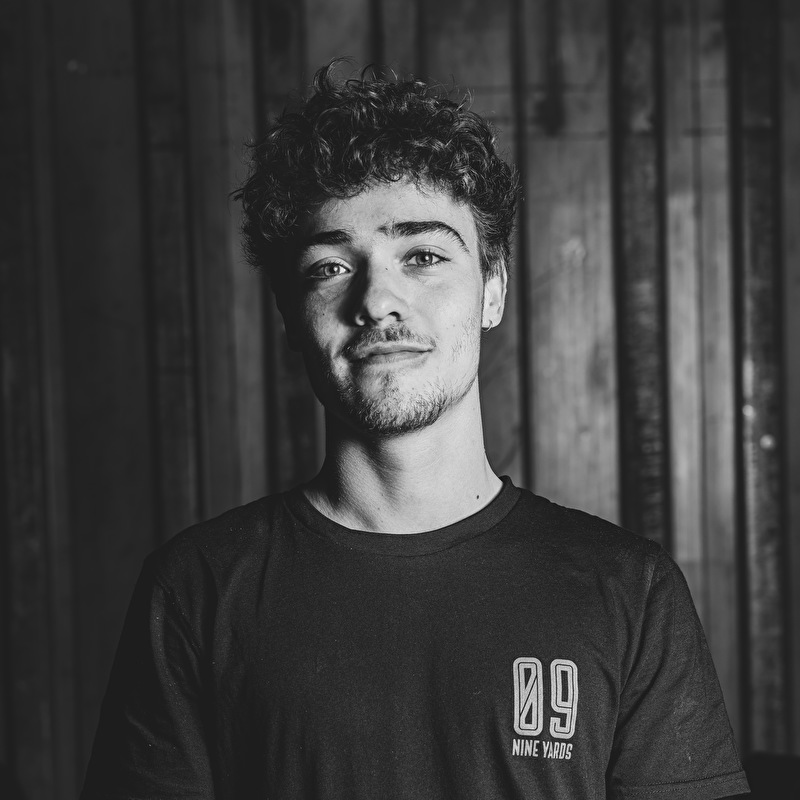 Gijs van der Ven
Assistant Executor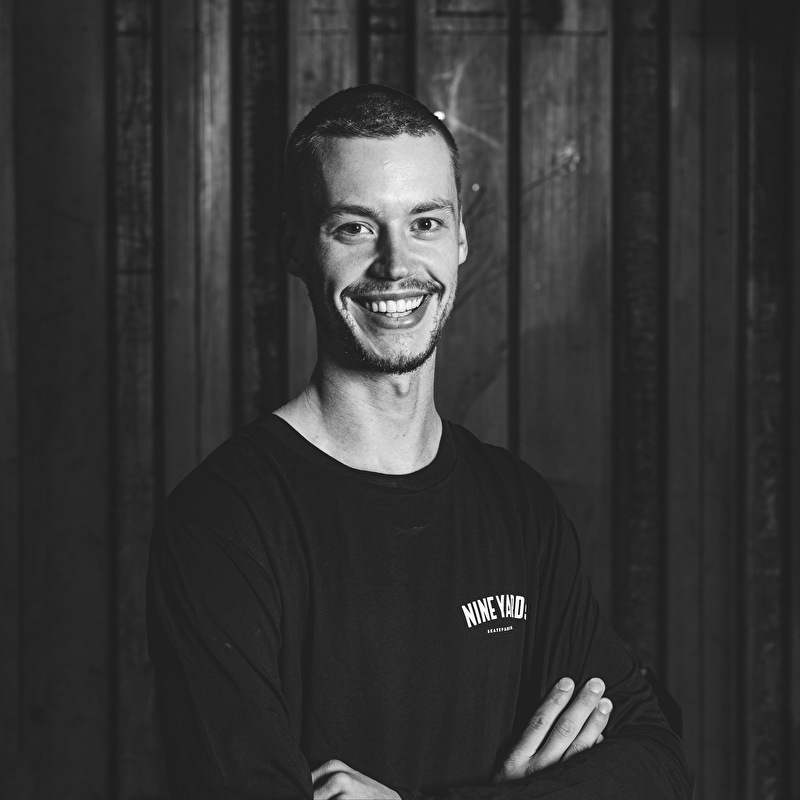 Jannick Pronk
CAD-CAM specialist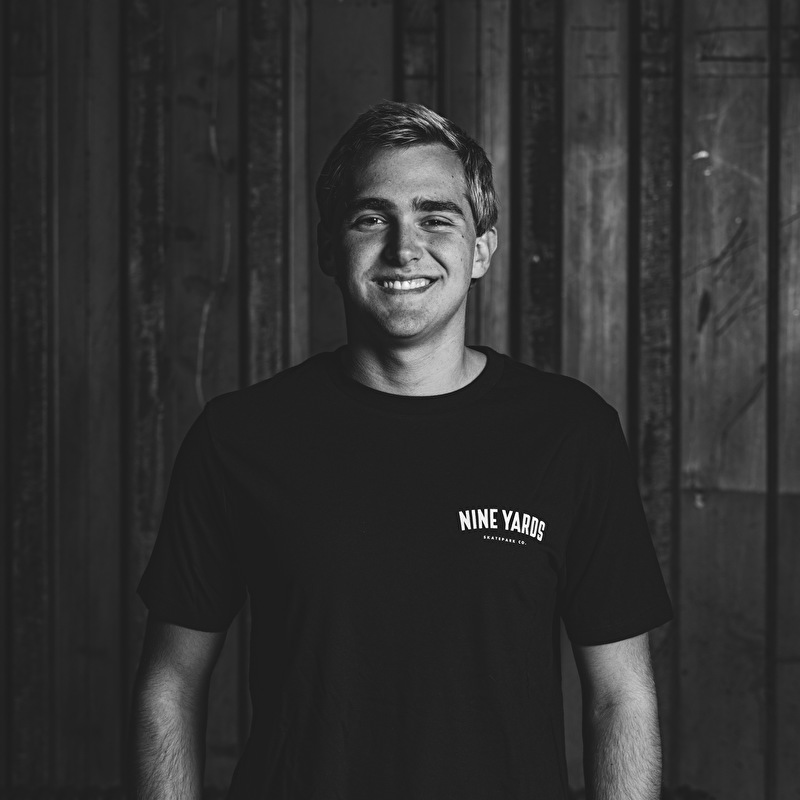 Maceo Vos
Work shop maestro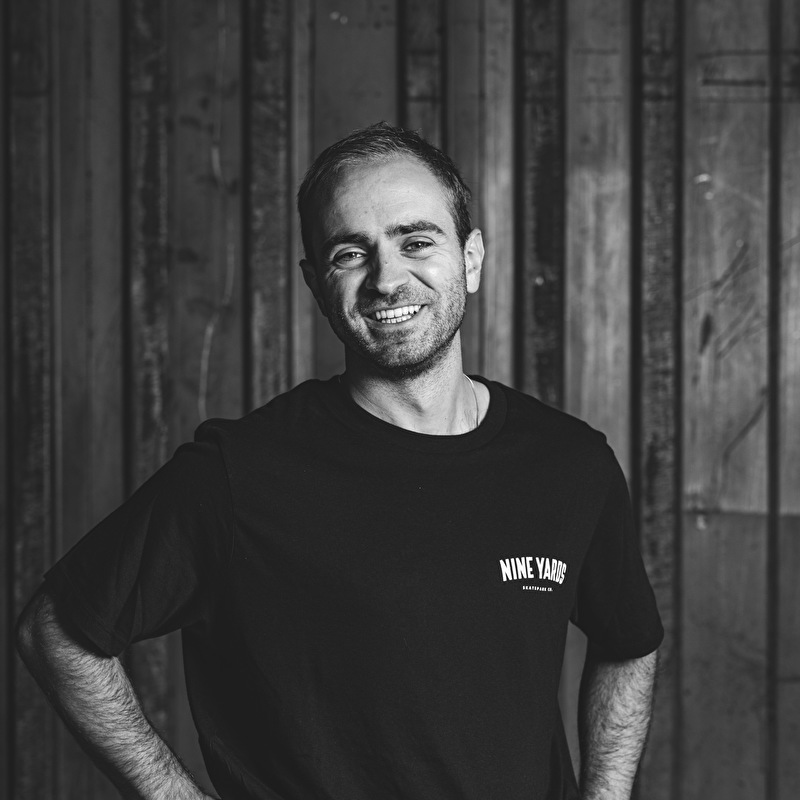 Joan Matas
Skate park Architect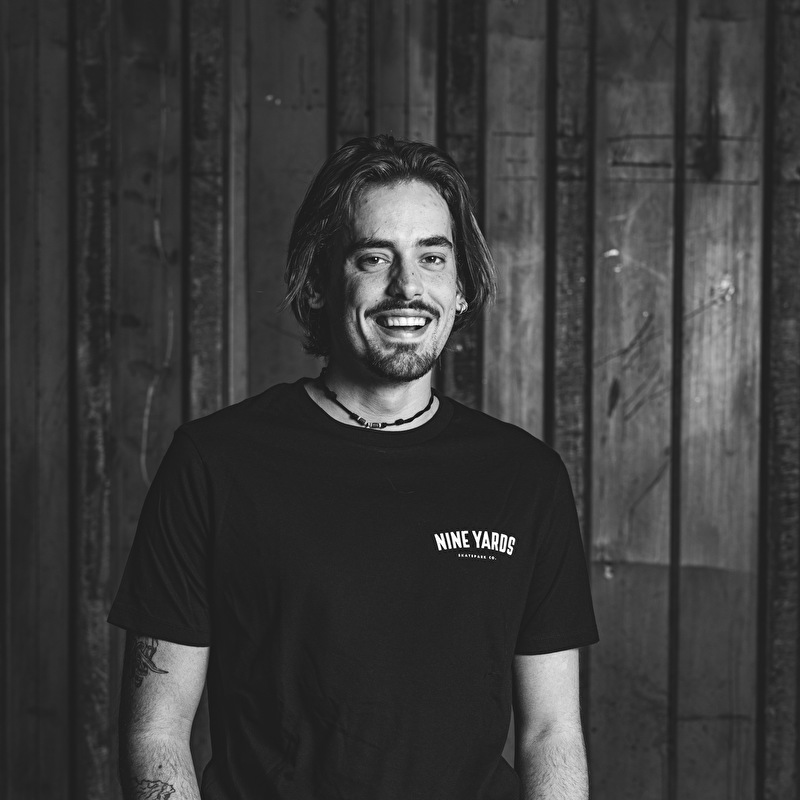 Gijs Joris
Welding specialist
Auke Smit
Skate park Constructor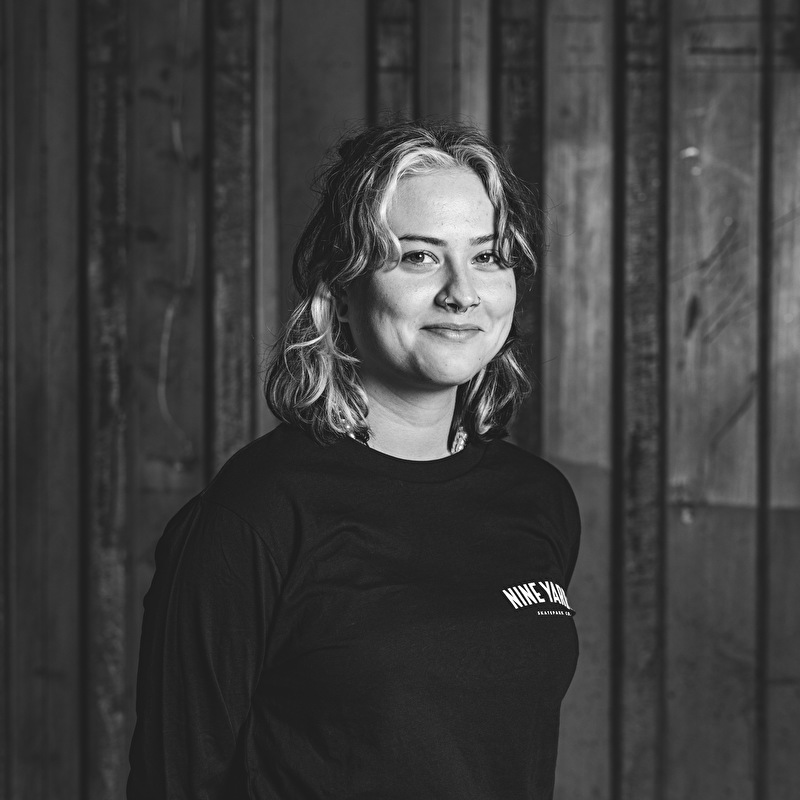 Kiara Wind
Front-Office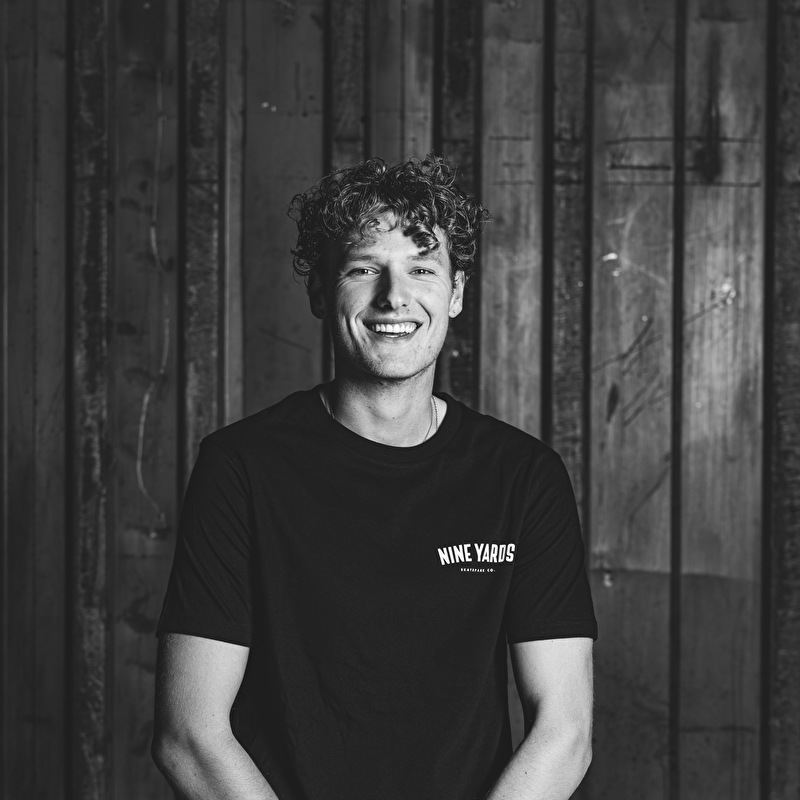 Floris de Korte
Skate park Constructor | Concrete Carpenter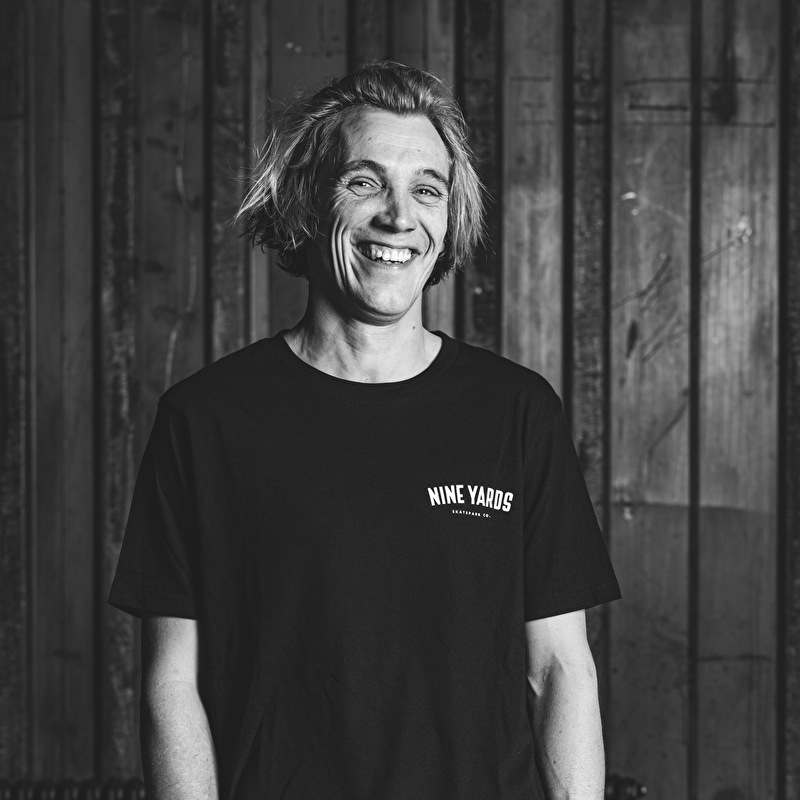 Patrick Reins
Skate park Constructor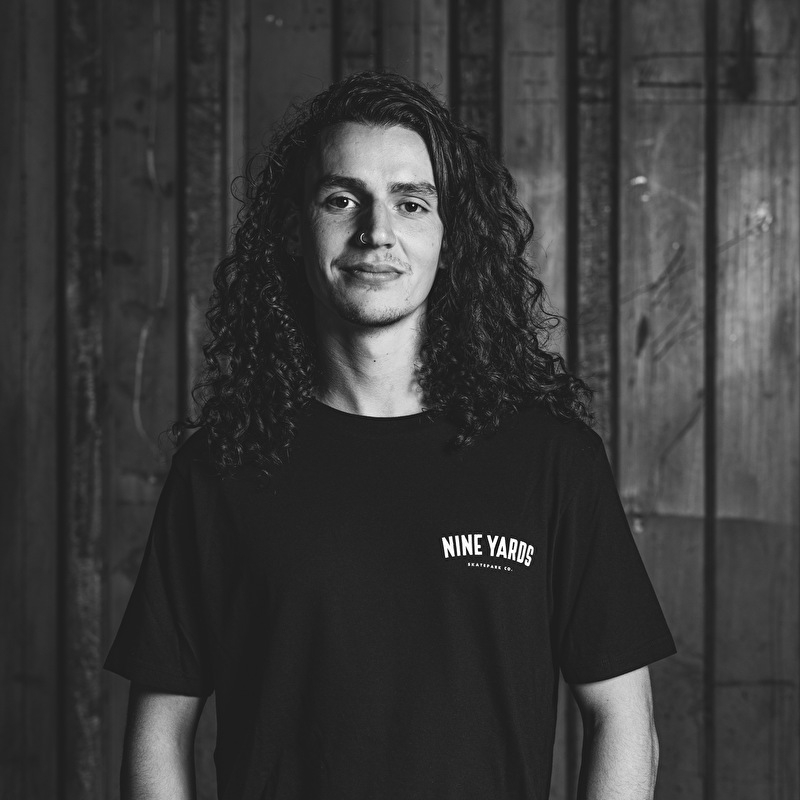 Alex Horton
Skate park Constructor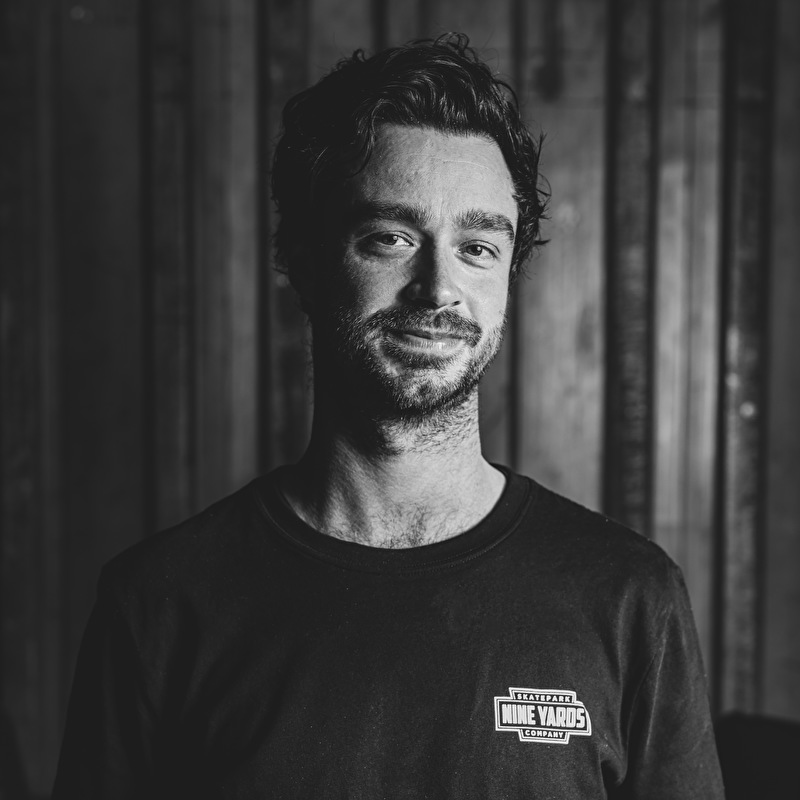 Yan de Hoogh
Allround Skate park Constructor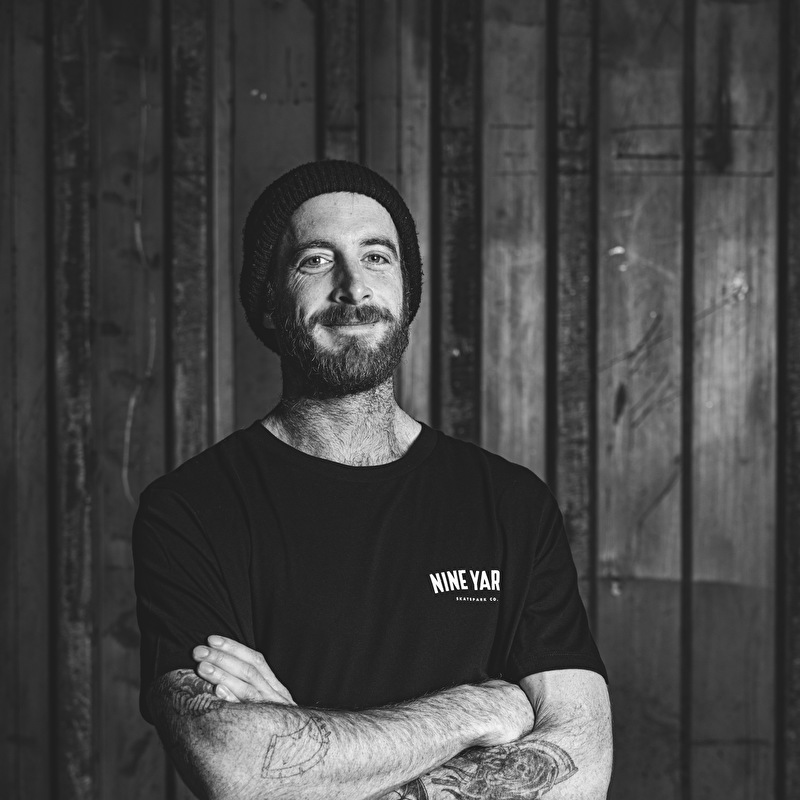 Stuart Walker
Skate park Constructor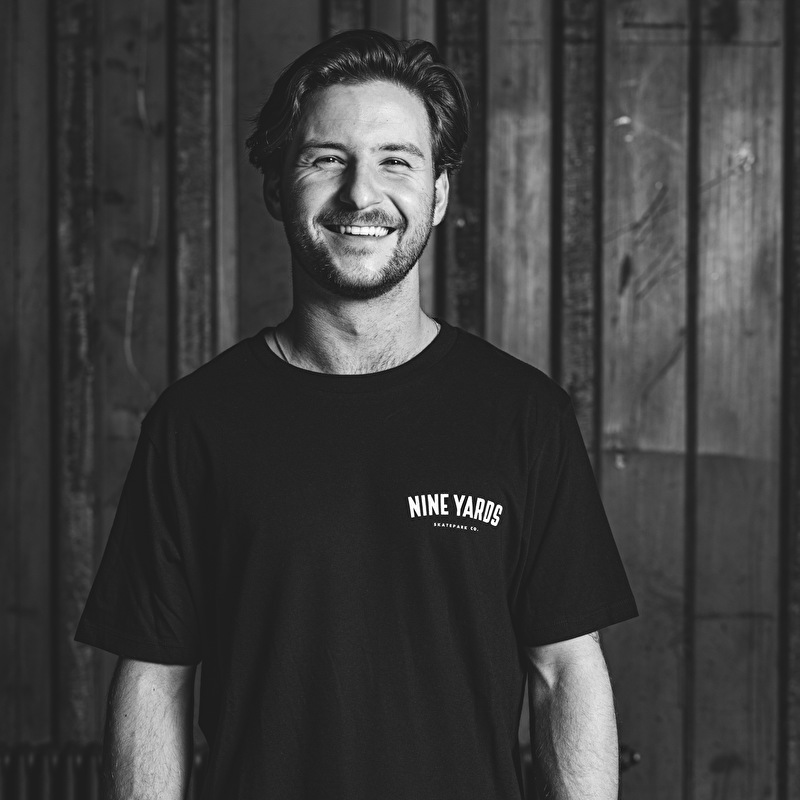 Stijn Huijskens
Allround Carpenter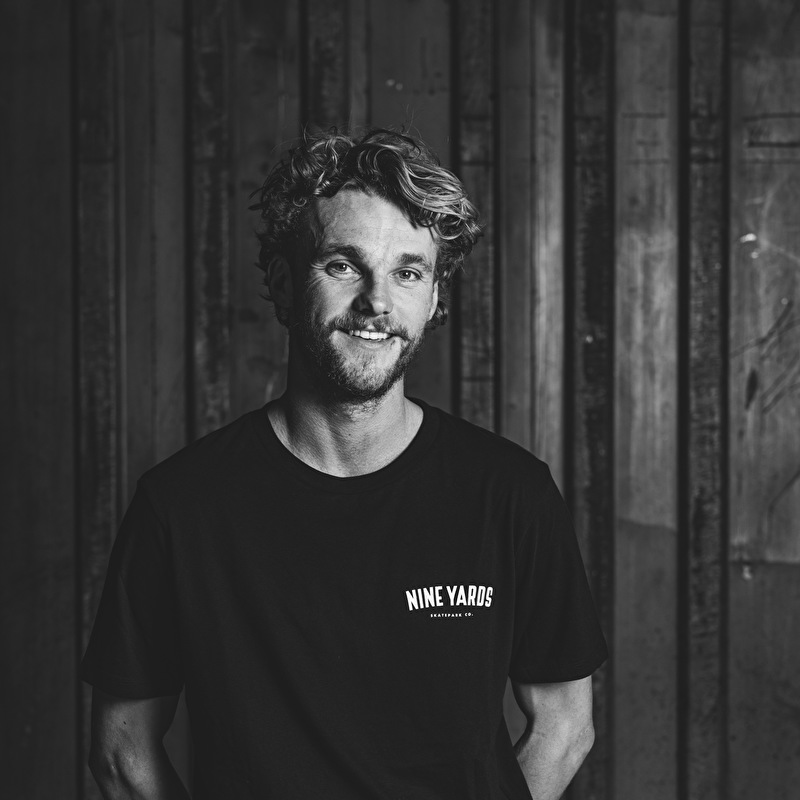 Harry Gerard
Skate park Constructor | Concrete Specialist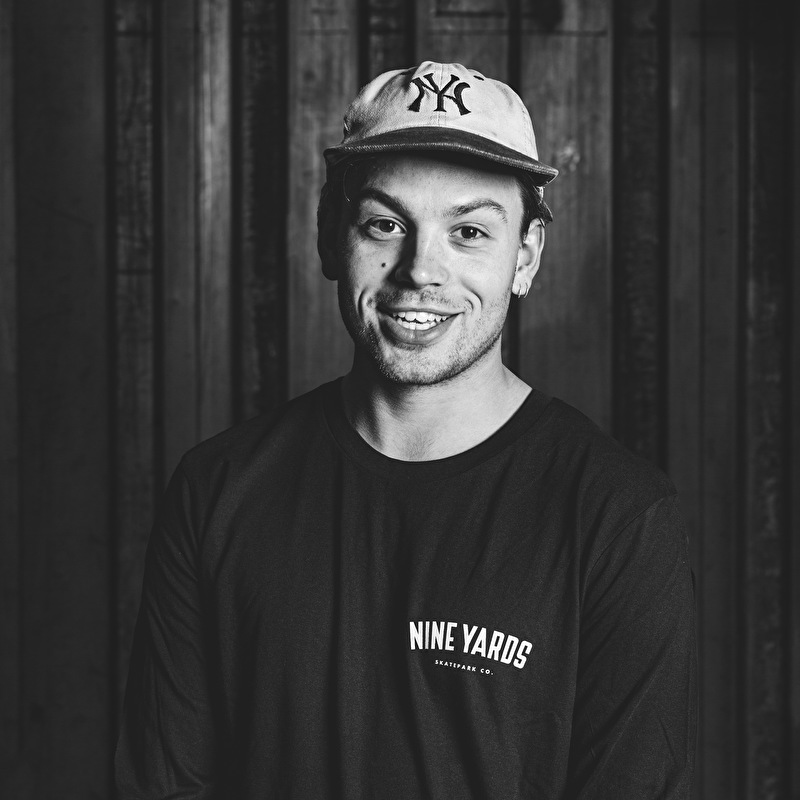 Max Dekker
Skate park Constructor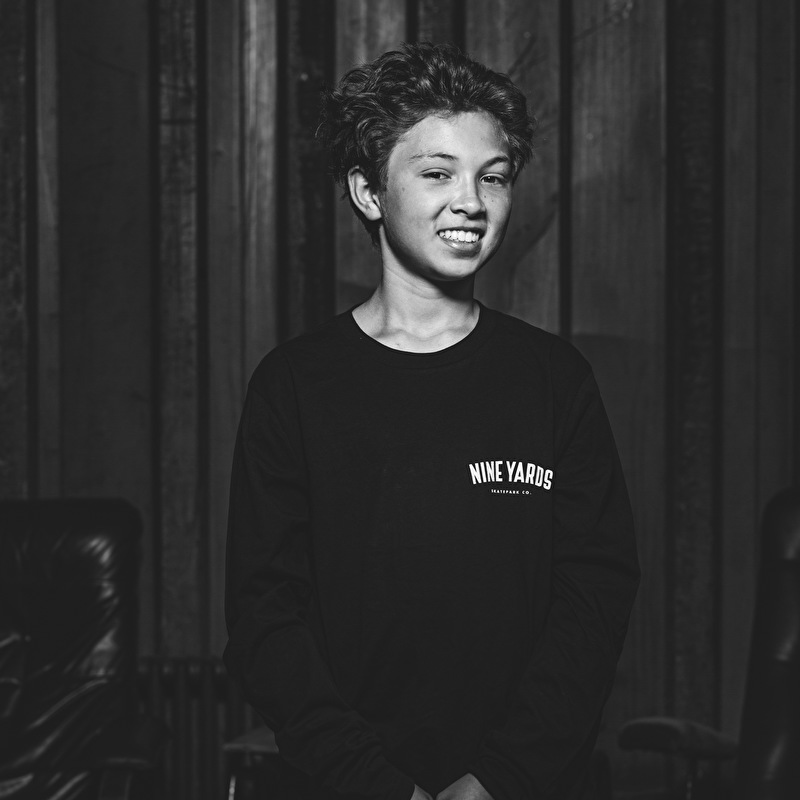 Diego Broest
Nine Yards Family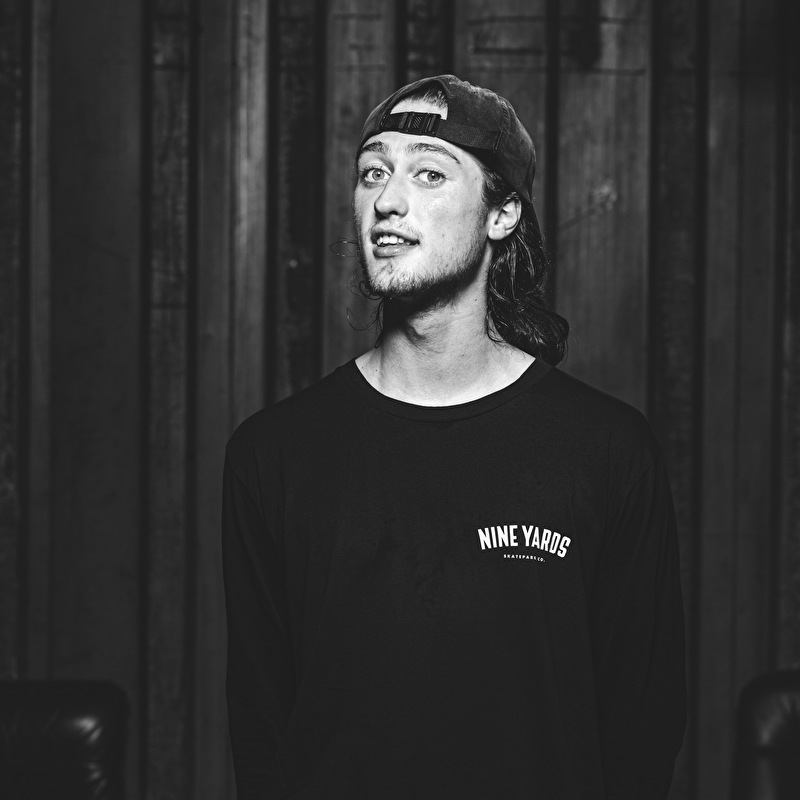 Lars de Weerd
Nine Yards Family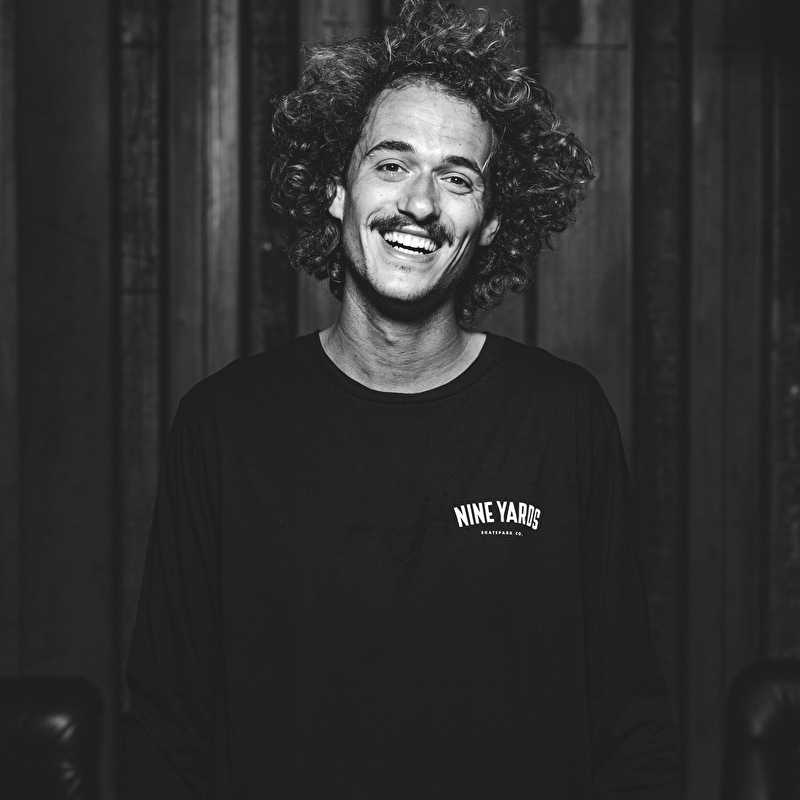 Rob Maatman
Nine Yards Family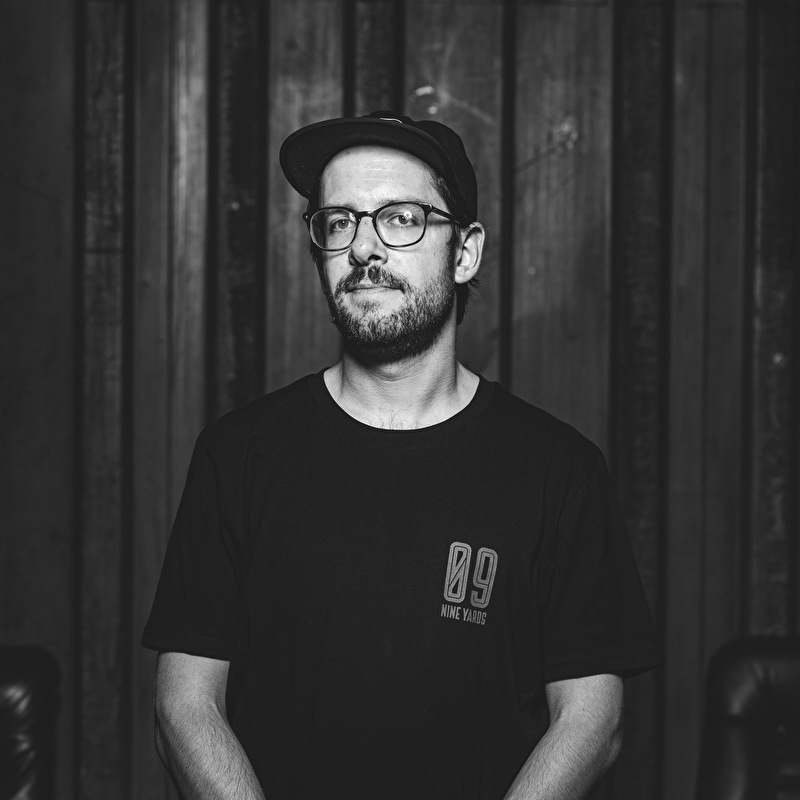 Martijn van der Meeren
Graphic Designer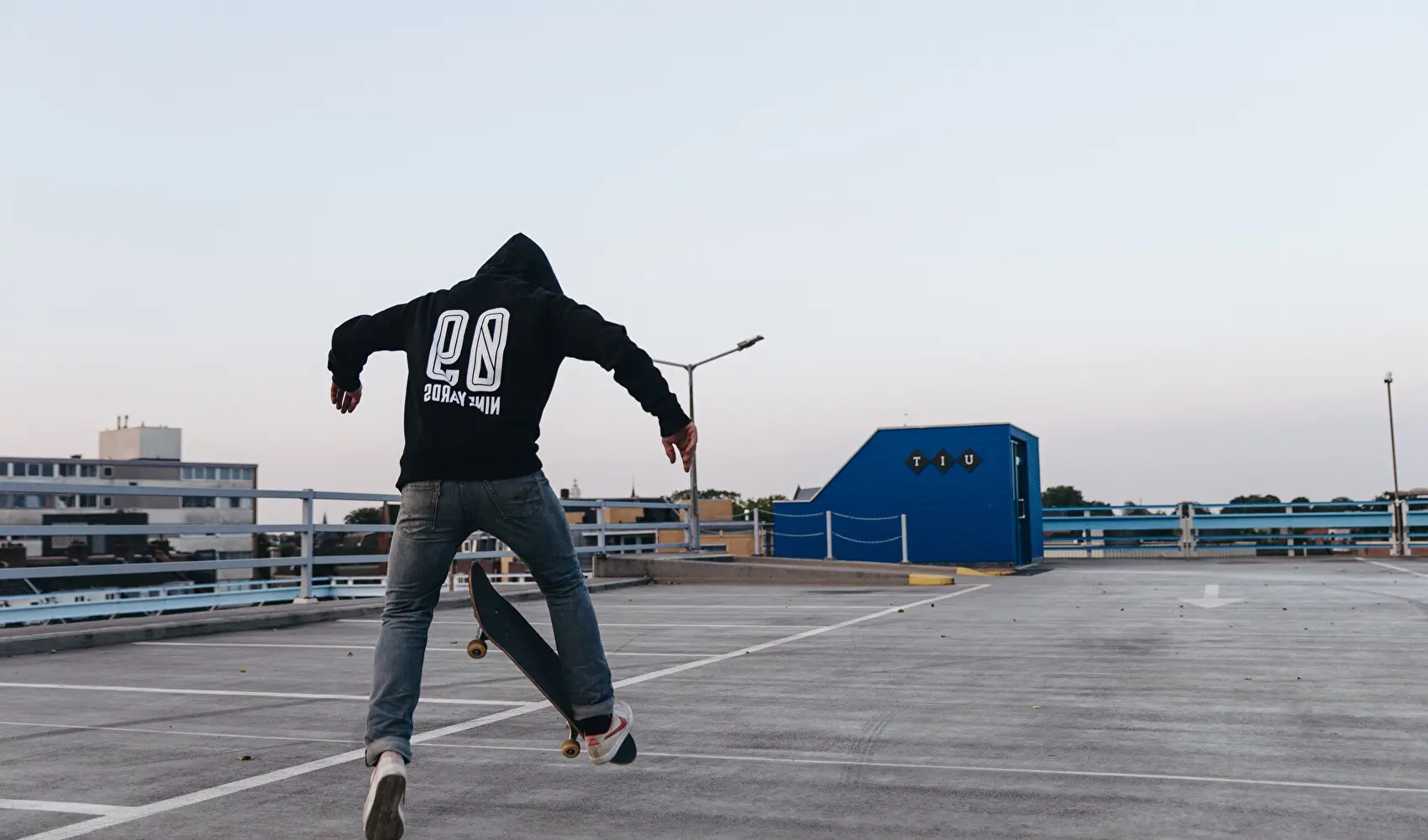 The whole Nine Yards and beyond
Our clients choose Nine Yards because of our experience in innovative and pioneering skatepark projects across Europe. Together with international partners and our team, we push the boundaries of urban sports.
Want to know more?
Our pride and joy
We've already fulfilled many dreams and ambitions, from indoor and outdoor skate parks to skate landscapes and custom projects. Will you be working with us soon?
Take a look
Join the Nine Yards team!
We're always on the lookout for new team members! Send us a message with your motivation and experience. You might become part of the Nine Yards crew.