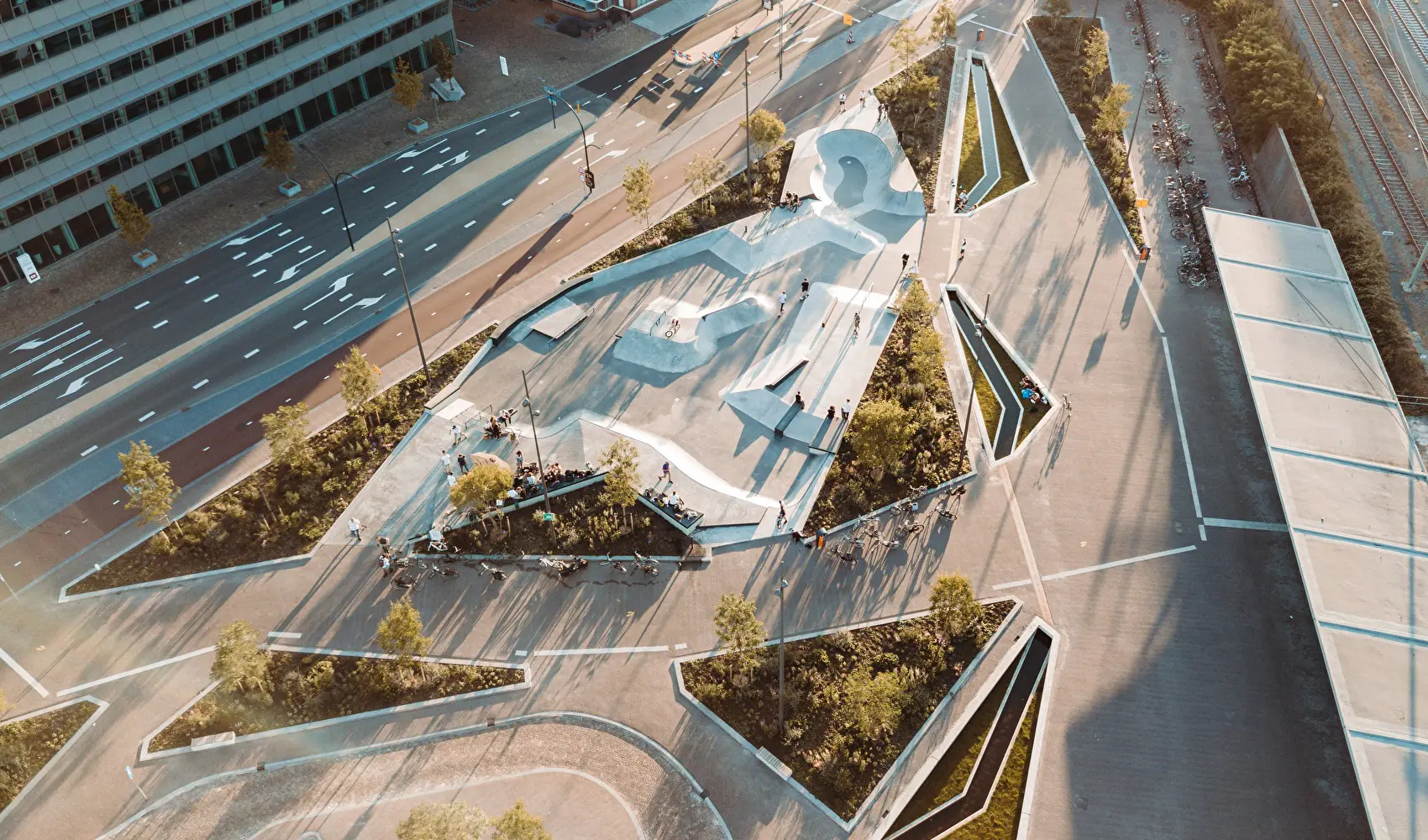 Categorie
Outdoor skateparks
Partners
Roelofs, SkateLab & Buro Lubbers
Location
Hengelo, Nederland
Challenging location for skatepark in Hengelo, right in the heart of the renovated station area
In the heart of Hengelo, right at the train station, an iconic skatepark shines. In the summer of 2019, we constructed this attraction for skaters from all over the country, amidst the hustle and bustle of a station area. Together with the municipality of Hengelo and Roelofs, we took on this infrastructure challenge, and the result was promising.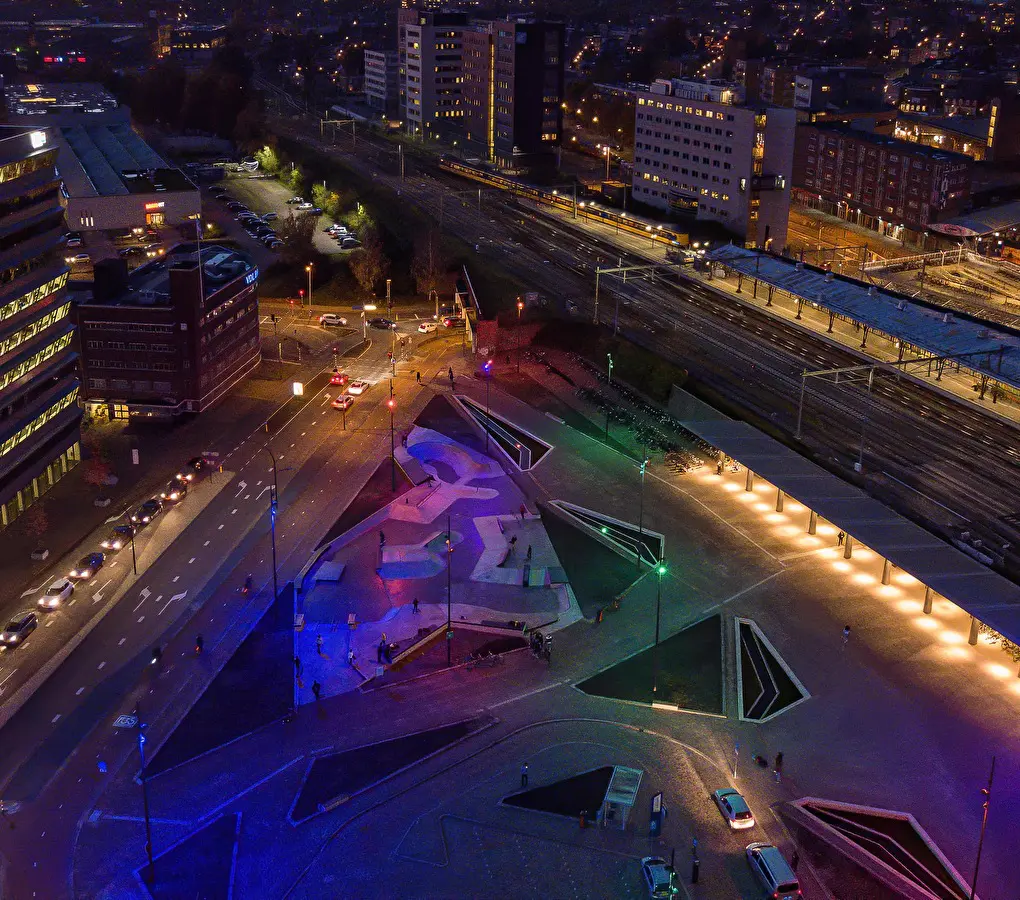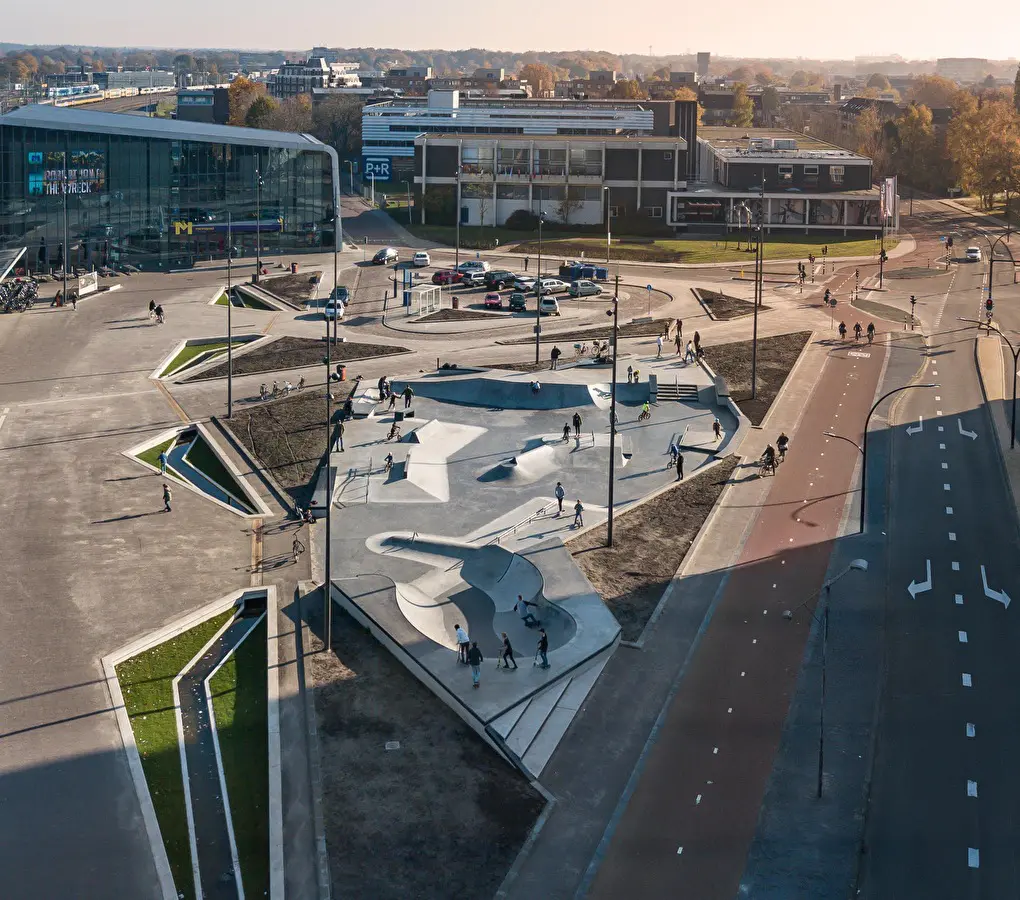 A station area is a hub of connections. Placing a 1000m2 skatepark in the midst of this bustling environment is a challenge for any municipality. Together with Roelofs, we came to the aid of the municipality of Hengelo to address this issue. A robust infrastructure is a challenge for every city. It is essential to manage this effectively, ensuring that everyone can continue to travel to work, family, education, or the skatepark. Through a construction team agreement and years of experience, we contributed to the development and realization of this construction project with innovative solutions.
The Nine Yards way of work
During this simultaneous execution phase in the station area, the emphasis was on accessibility and execution. Nine Yards Skateparks, in collaboration with Roelofs, assessed the infrastructure of this hectic station area. Supported by our years of experience, we realized this project within all the limiting infrastructure constraints, without compromising them. Together with Roelofs, we brought urban sports to the heart of the city. A new skatepark—one of the largest in the region—has risen in the square and is widely used.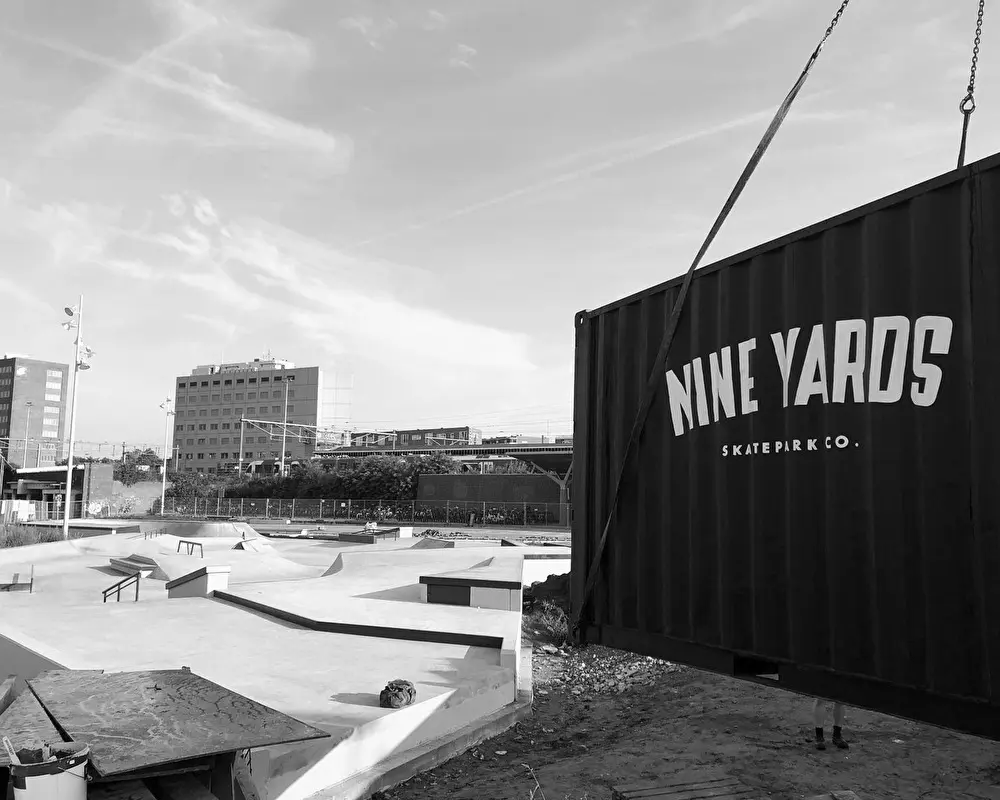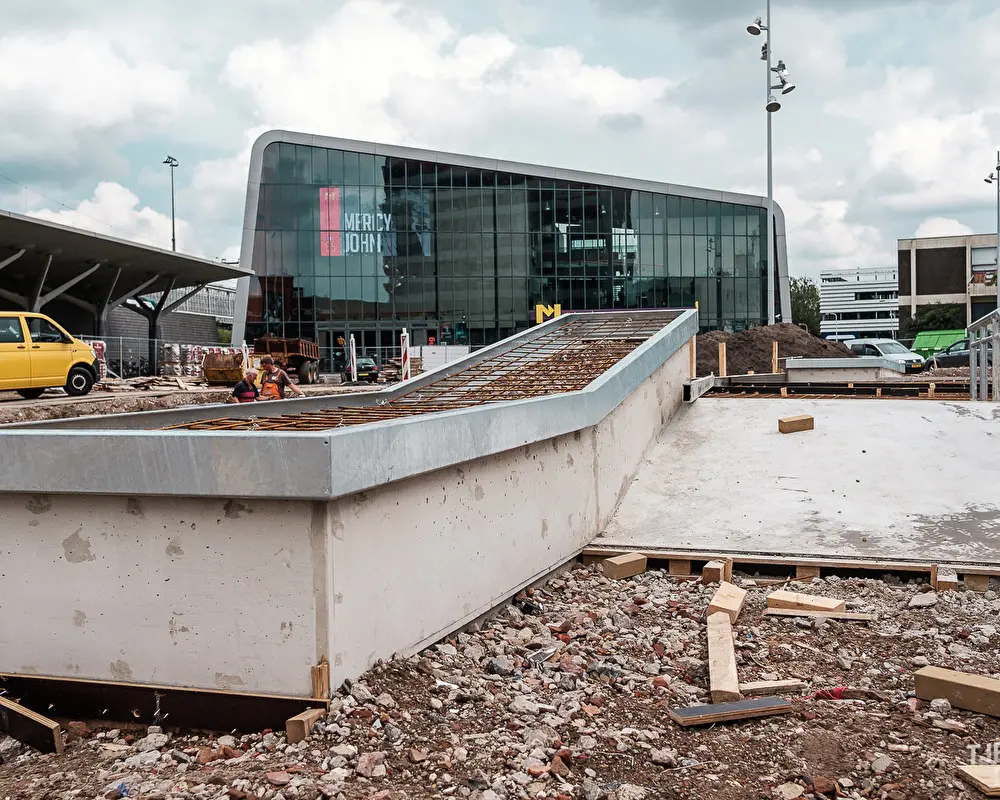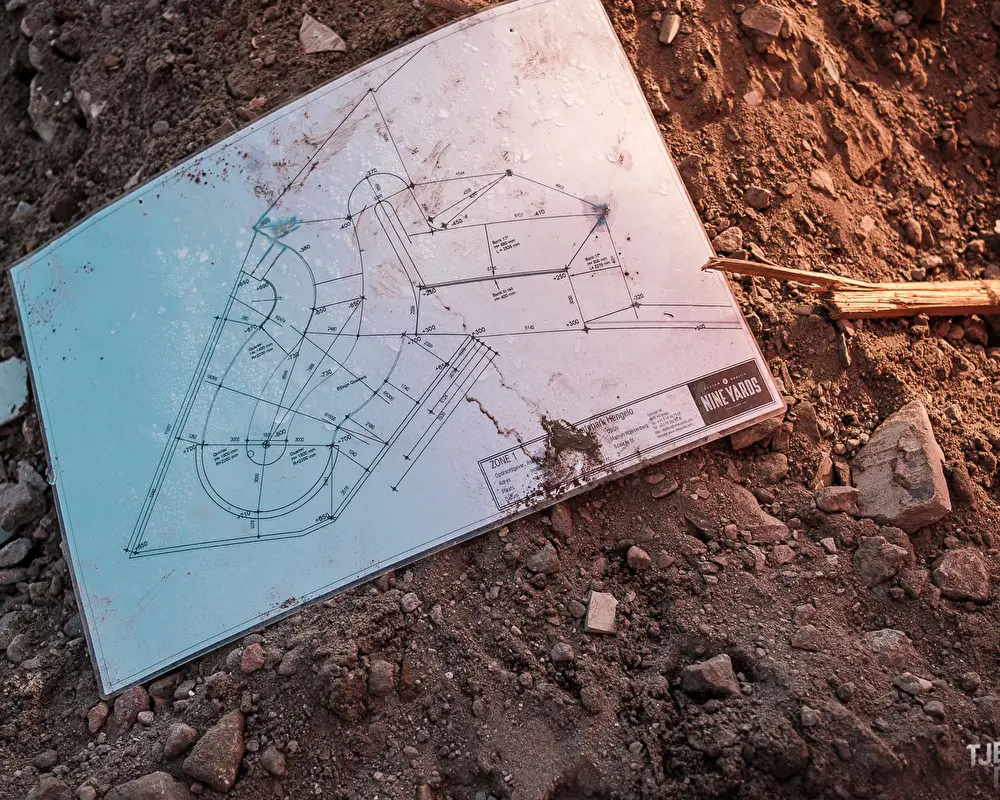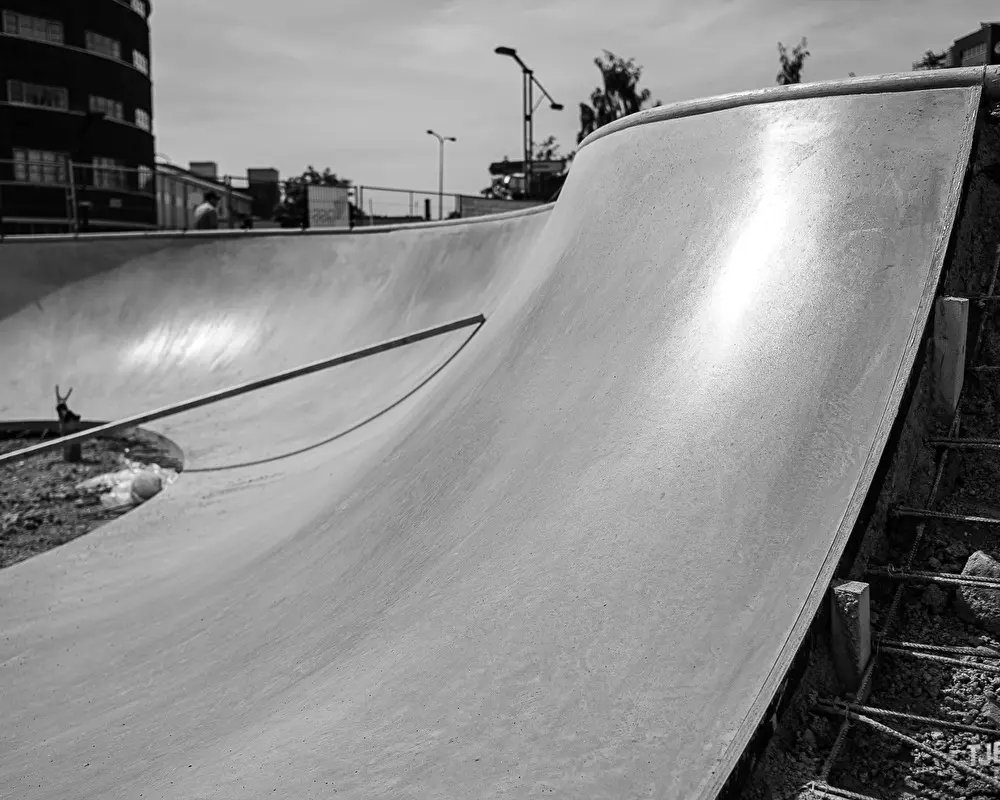 The various phases during the execution.